Antivirus Scanner in cPanel
EXPERIENCING PROBLEMS WITH OUR SERVICES? RUN A DIAGNOSE FIRST TO SAVE YOURS AND OUR TIME
Added: 16.01.2016 14:38:38 Last updated: 25.01.2017 09:50:11
This guide shows how to check the content of your web hosting account for virus, with the help of the supplied antivirus scanner in the control panel (cPanel).
Step 1:
Click on the icon "Antivirus Scanner" if you can find it under the tab "Advanced".


Step 2:
Choose what parts of the web hosting account you want to check for virus. If you choose "Scan the whole home folder" all contents will be checked.
Click on "Scan now" to start the scanning.

Step 3:
The scanning has started, and you see which files are checked.
Under "File" you can see how many files have already been scanned, and how many will be scanned in total.
Under "Data" you can see the amount of data that is being scanned, as well as the total amount of data on the whole account.
Visual representation of the progress. The more content/data, the longer the scanning will take.
If the tool finds identified files, these will be listed in this field.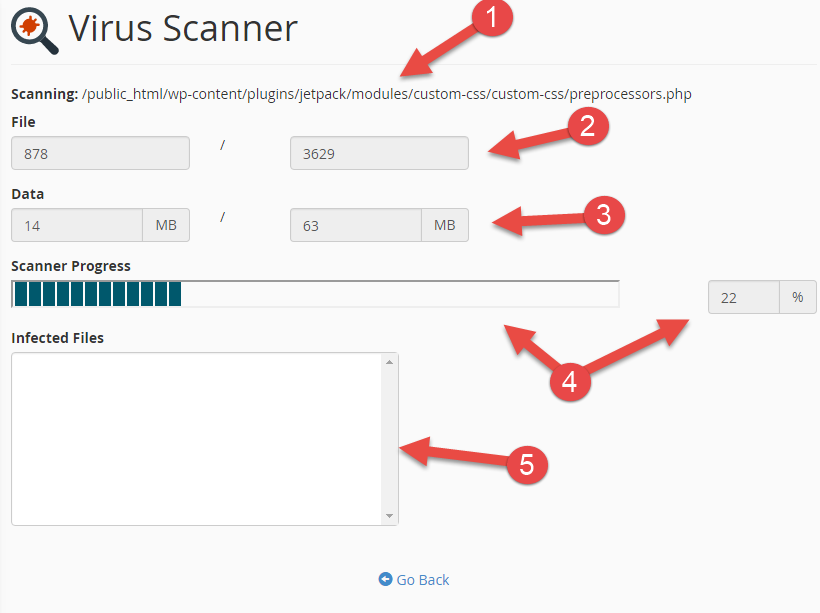 Done:
We have now looked at how to check your account for virus via supplied antivirus. Note that a tool like this will never be able to give a 100% guarantee that the contents are virus free and/or have a damaging code, independently of supplier. If you use the tool in conjuction with hacking/attacks, this guide is also recommended.