How do I confirm contact information for a new domain?
EXPERIENCING PROBLEMS WITH OUR SERVICES? RUN A DIAGNOSE FIRST TO SAVE YOURS AND OUR TIME
Added: 17.02.2017 12:43:41 Last updated: 07.04.2017 14:51:14
When registrering some domains such as .com, .net and .org you will receive an email where you will be asked to confirm whois (the contact information) for the domain. This is due to regulations set by ICANN in January 2015 in order to reduce the number of domains registered on fake email adresses owned by spammers/hackers.
The email is sendt from support@proisp.net and in the email you will receive a specific link to an adresse similar to this:
https://mydomainprovider.com/form/308091101/F19TL
Click on the link to continue and then you will be asked to approve the terms and confirm the information is correct. The example below is for a .com domain. All you would need to do is to chose "General" terms and "Approve".
You can also to this from the other registry under "Optional term". You will not have to do this again later when registrering a .dk domain for example.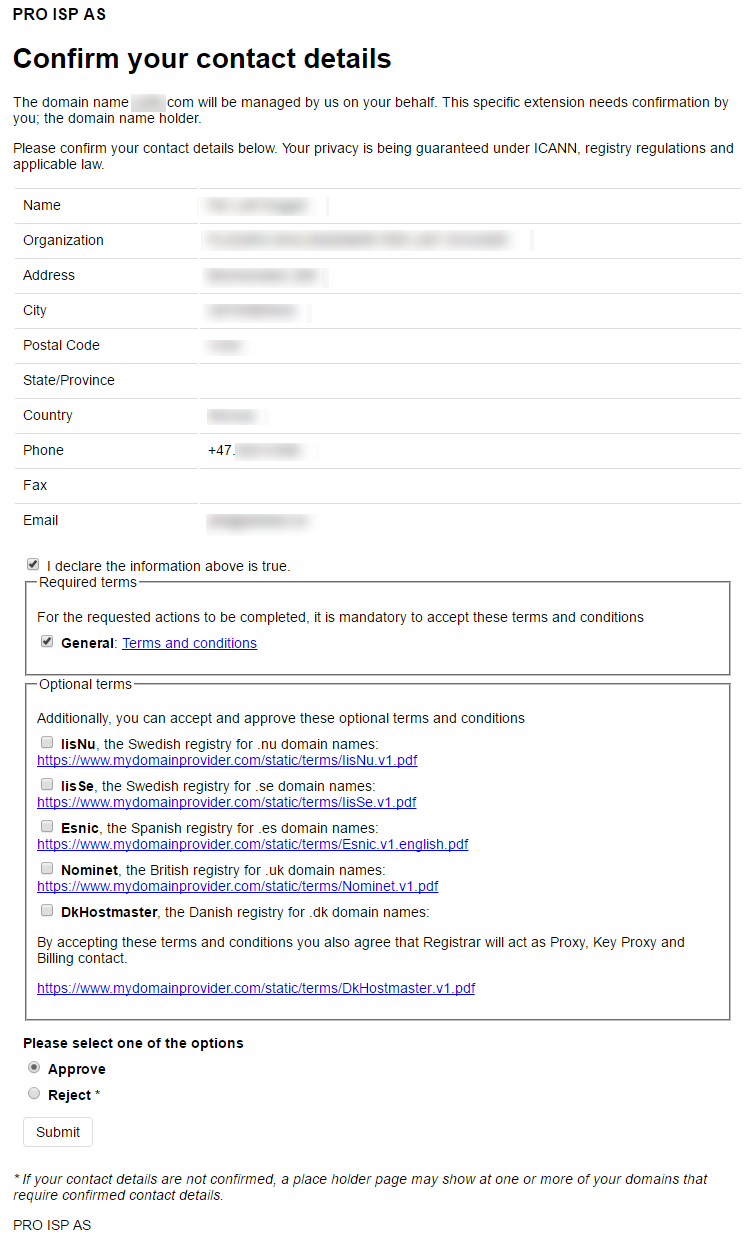 Press "Submit".
It will be 0-24 hours before your domain will be working.
If you do not complete these steps you wil not be able to use the domain.