How much free space do I have left on my web hosting?
EXPERIENCING PROBLEMS WITH OUR SERVICES? RUN A DIAGNOSE FIRST TO SAVE YOURS AND OUR TIME
Added: 03.05.2019 12:11:04 Last updated: 03.05.2019 12:31:24
Here we show how to check how much of the disk space on a webhosting is being used. It assumes you're already logged into a customer account.

Step 1:
Scroll to the desired webhostin and click "Log me into control panel".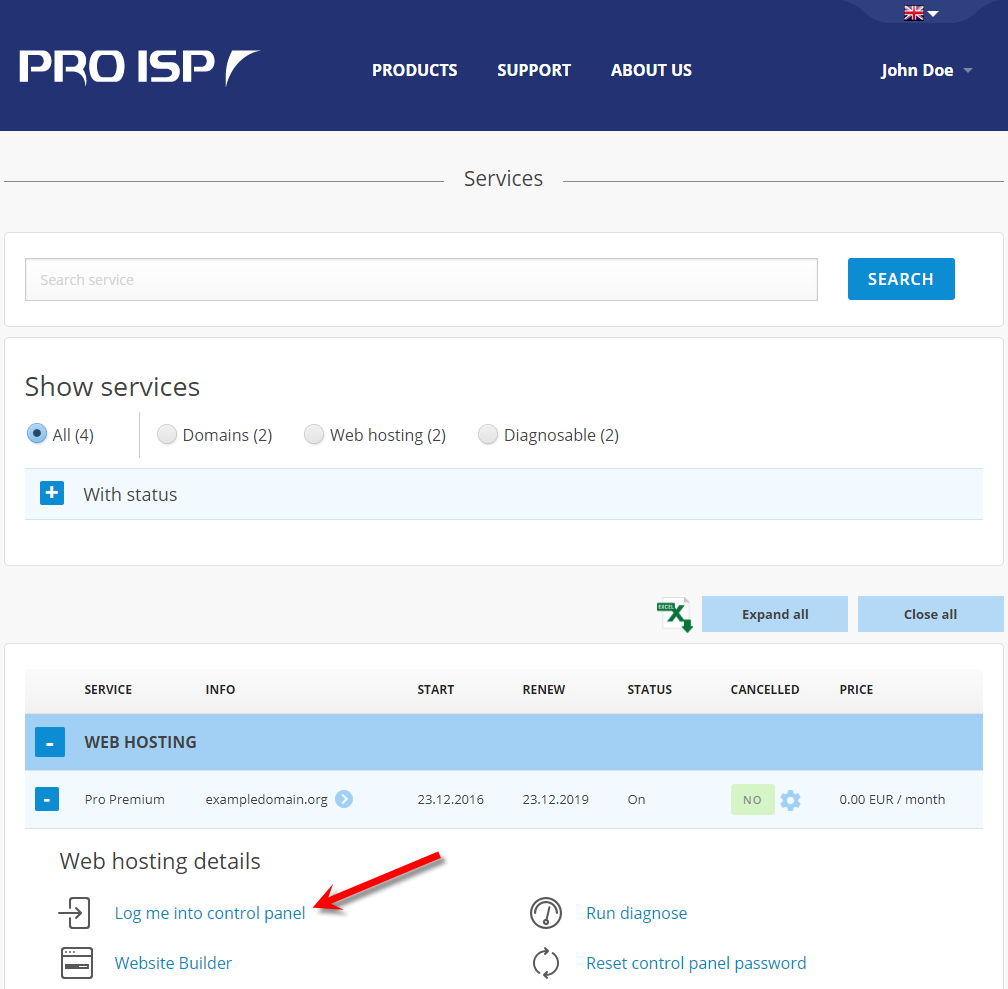 Step 2:
Check the right margin and scroll down until "Disk Usage" appears. This shows how much space is being used on the web hosting in both MB, percentage as well as a colored bar.
Step 3:
Click the "Disk Usage" link to navigate to an overview of which folders are using the disk space.