How to set up my domain with Exchange Online with Office 365?
EXPERIENCING PROBLEMS WITH OUR SERVICES? RUN A DIAGNOSE FIRST TO SAVE YOURS AND OUR TIME
Added: 02.08.2013 12:51:56 Last updated: 16.12.2021 07:56:17
If you are using Microsoft (Office 365) as your email solution and want to use the domain you have with us you can change the MX pointers to Office 365 on our customer pages as shown in the guide below.

This guide assumes you are already logged into your customer profile.

Step 1:
Navigate to your domains as shown below:
Step 2:
Find the relevant domain (exampledomain.org in our example) and click "DNS control":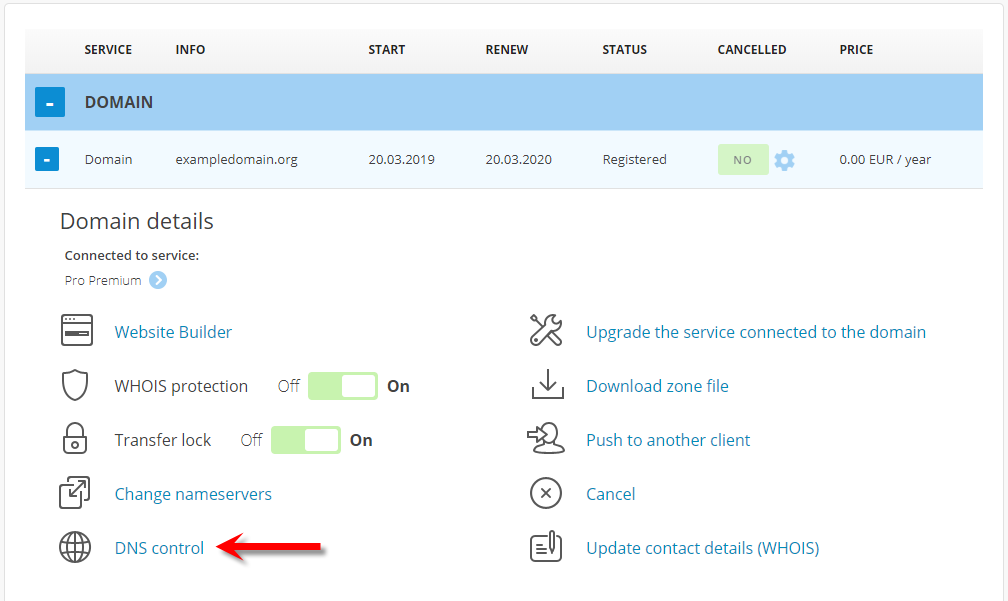 Step 3:
Choose "Setup External Service" in the top menu.
Step 4:
Choose "Office 365"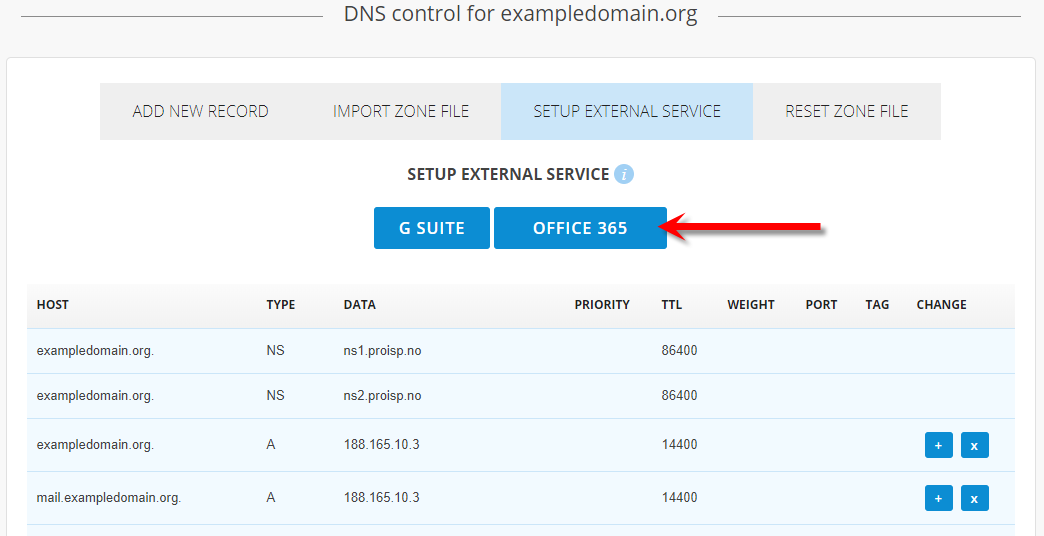 Step 5:
The system will check which DNS records re missing in your zonefile and come up with recommendations of which records should be added or replaced. Click "Update" to add the new DNS records.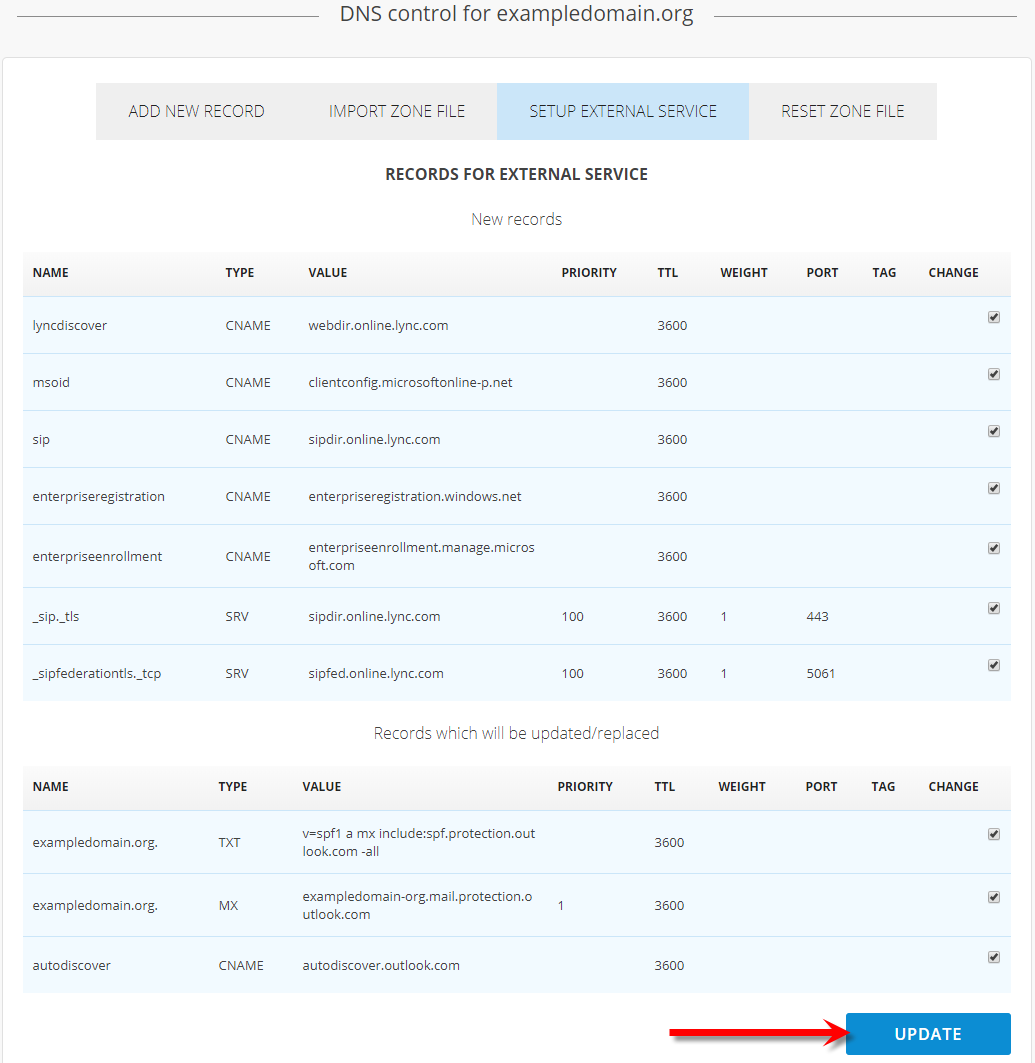 Finished
Emails will now start being elivered to Microsofts email servers within the next 0-24 hours, when the DNS is updated around the internet.
Tips:
If you want automatic setup of email the MX entry has to be changed from local to external delivery in cPanel.
See the guide for this here.