Create script backup to Dropbox/Google Drive in Softaculous
EXPERIENCING PROBLEMS WITH OUR SERVICES? RUN A DIAGNOSE FIRST TO SAVE YOURS AND OUR TIME
Added: 01.10.2018 17:39:36 Last updated: 19.07.2019 14:20:27
This guide will show you how to add Dropbox and Google Drive backup destinations in Softaculous in cPanel. In this example we will show how to add Dropbox in Softaculous in order to create backups of cripts there instead of using the hosting discspace. The guide requires you to first log into cPanel.
Step 1:
Click the icon for "Softaculous Apps Installer" as shown below.

Step 2:
Select the backup icon in Softaculous menu.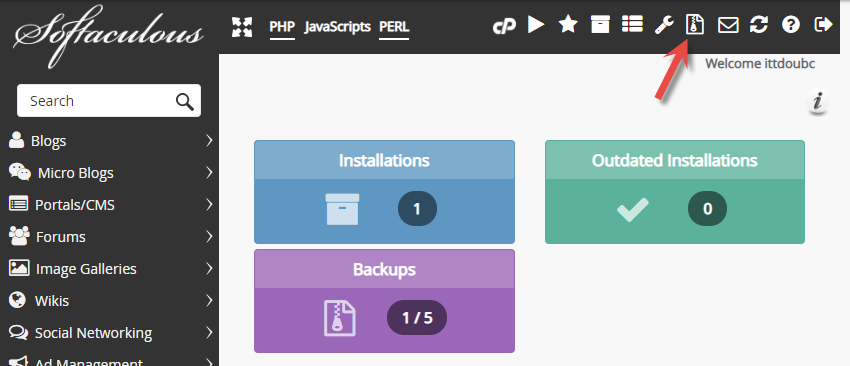 Step 3:
Standard settings in Softaculous creates backups stored on the web hosting.
Select "Add backup location" to add either Dropbox or Google Drive.
Step 4:
Configuration of backup destination:
1.Type in name of the location to easily find it later. If you are using both Dropbox and Google Drive, it will be best to name it accordingly.
2. Choose from dropbox, Google Drive, FTP, FTPS and SFTP. In this example we are using Dropbox.
3. Select "Authorize". You will then be directed to Dropbox where you will need to approve access for Softaculous. Click "Allow" and a authorization code will be provided. Copy the code.
4. Input the authorization code.
5. Add name for which folder the backup will be stored in. If you have several scripts it will be wise to use different names for different folders.
6. Select "Add backup location".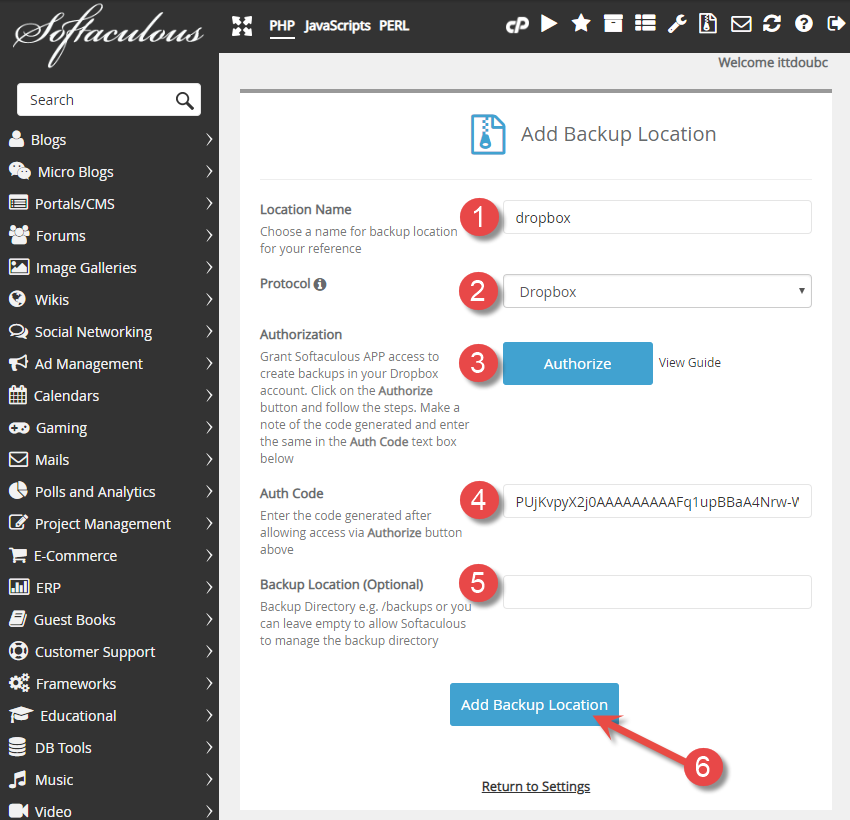 Step 5:
When you have added the locations you will be able to do a manual backup. Select script via the menu and click the backup icon. Under "Backup location" you can select Dropbox or Default (your web hosting). You can also change Default to Dropbox/Google Drive in settings for backup.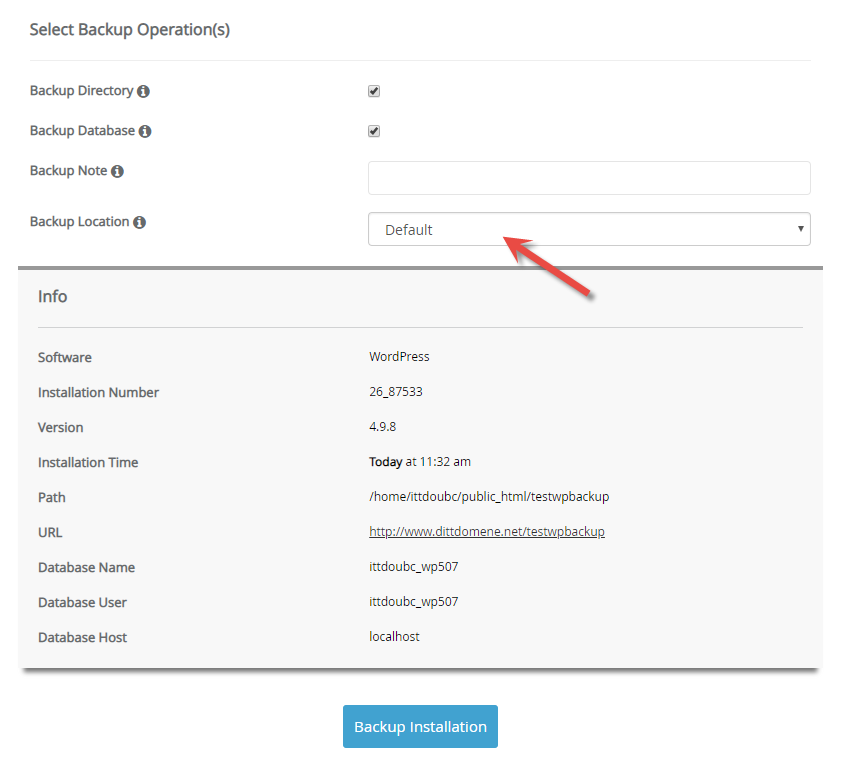 Step 6:
When a backup is completed you will see it in Dropbox shown below.

Done
We have now showed you how to add backup destinations and create a backup to one of the destinations in Softaculous.