How to change domain on web hosting
EXPERIENCING PROBLEMS WITH OUR SERVICES? RUN A DIAGNOSE FIRST TO SAVE YOURS AND OUR TIME
Added: 07.11.2018 07:46:59 Last updated: 09.12.2021 15:13:58
This guide will show you how to change domain on your web hosting at PRO ISP. The guide assumes you have logged into the client portal where the services are located.
In this example we will change the domain "exampledomain.org" to "newdomain.com". When finished the web hosting account will be on newdomain.com.
Step 1:
Select "Web hosting" under "Services" as shown below.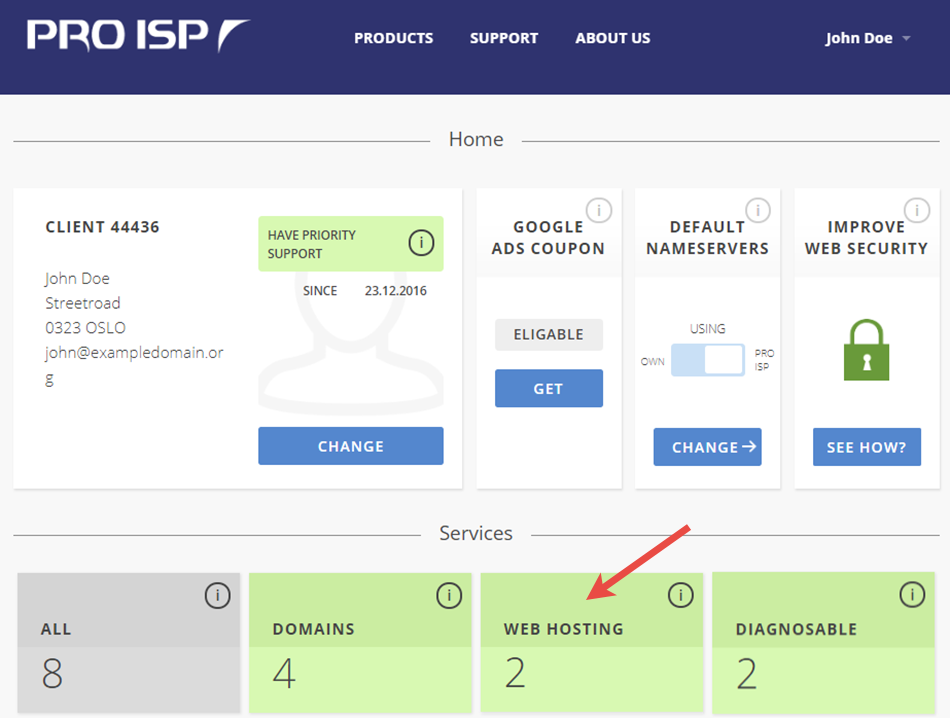 Step 2:
Find the hosting package you want to change domain for and select "Change domain".

Step 3:
1. Select the new domain you want to use on the web hosting from the drop down menu.
2. Select "Change".
Attention!
The changes are executed immediately when ordering and normally takes 5-10 minutes. The domains will stop working for about 0-5 hours while the changes are being made and DNS is being updated.
We also recommend that you run AutoSSL in cPanel so that a new SSL certificate is installed.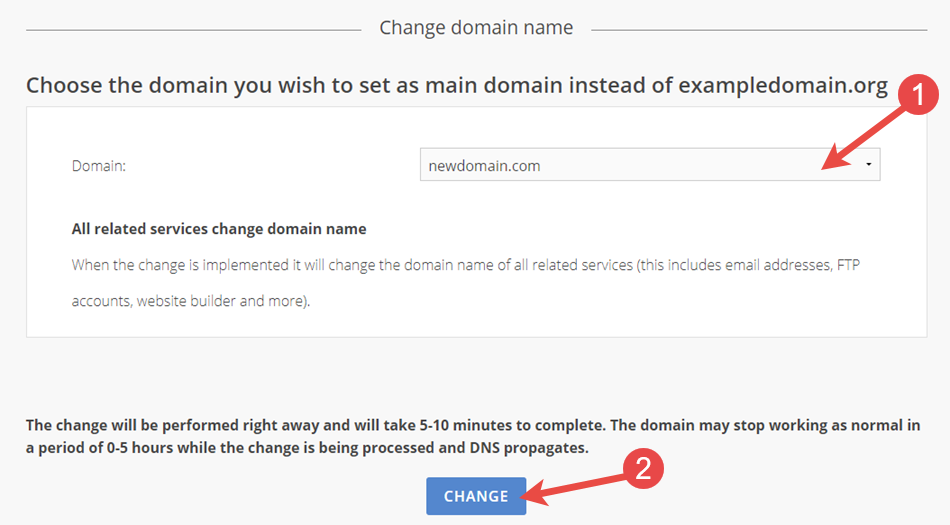 Done
We have now shown you how to change domain on you web hosting.