Change owner of .no domain name
EXPERIENCING PROBLEMS WITH OUR SERVICES? RUN A DIAGNOSE FIRST TO SAVE YOURS AND OUR TIME
Added: 24.11.2015 12:45:42 Last updated: 29.09.2023 10:59:16
This guide shows how to change the owner of a .no domain. The guide assumes that you have already logged in to the customer portal with your customer number where the domain name you want to make the change for is located.
Step 1:
Click on your name in the menu in the top right corner.
Choose "Domain" as shown in the screenshot below.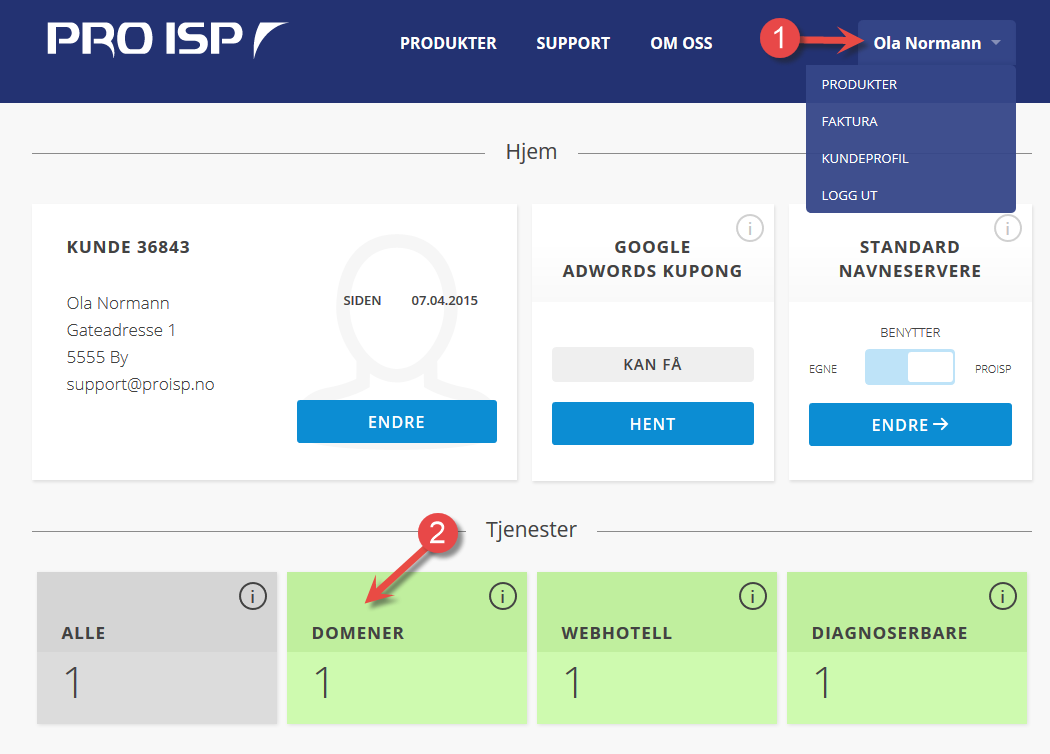 Step 2:
Click on "Change owner".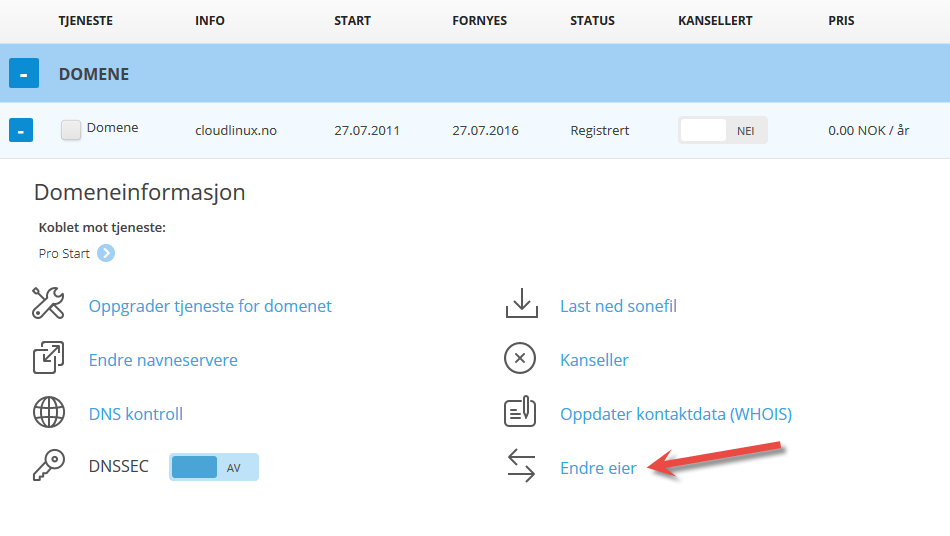 Step 3:
For private entities:
Fill in PID for new owner.
Choose "Verify".
For companies:
Fill in the organization number for the new owner.
Choose "Verify".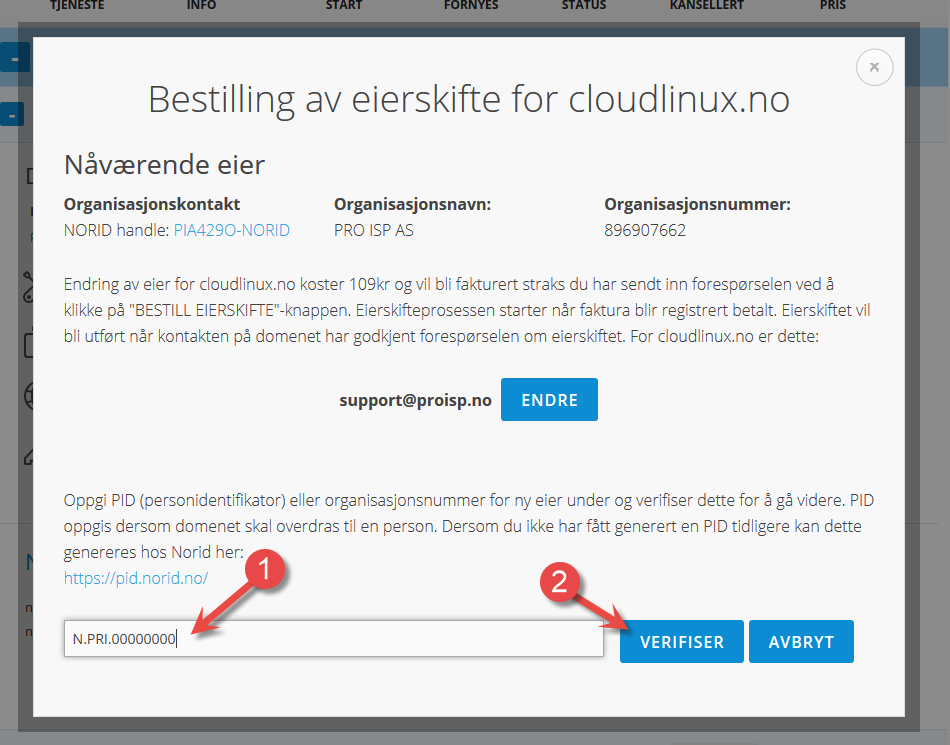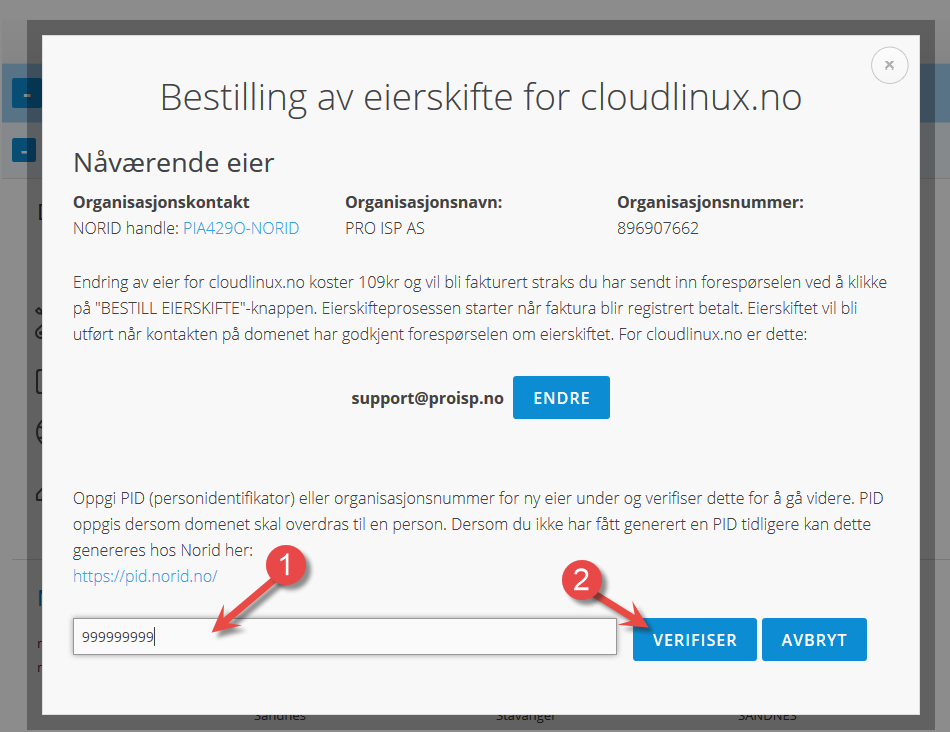 Step 4:
Download declaration and read this.
Tick off for "I confirm that I have read and accepted the terms in the declaration for this domain name"
Choose "Order change of owner"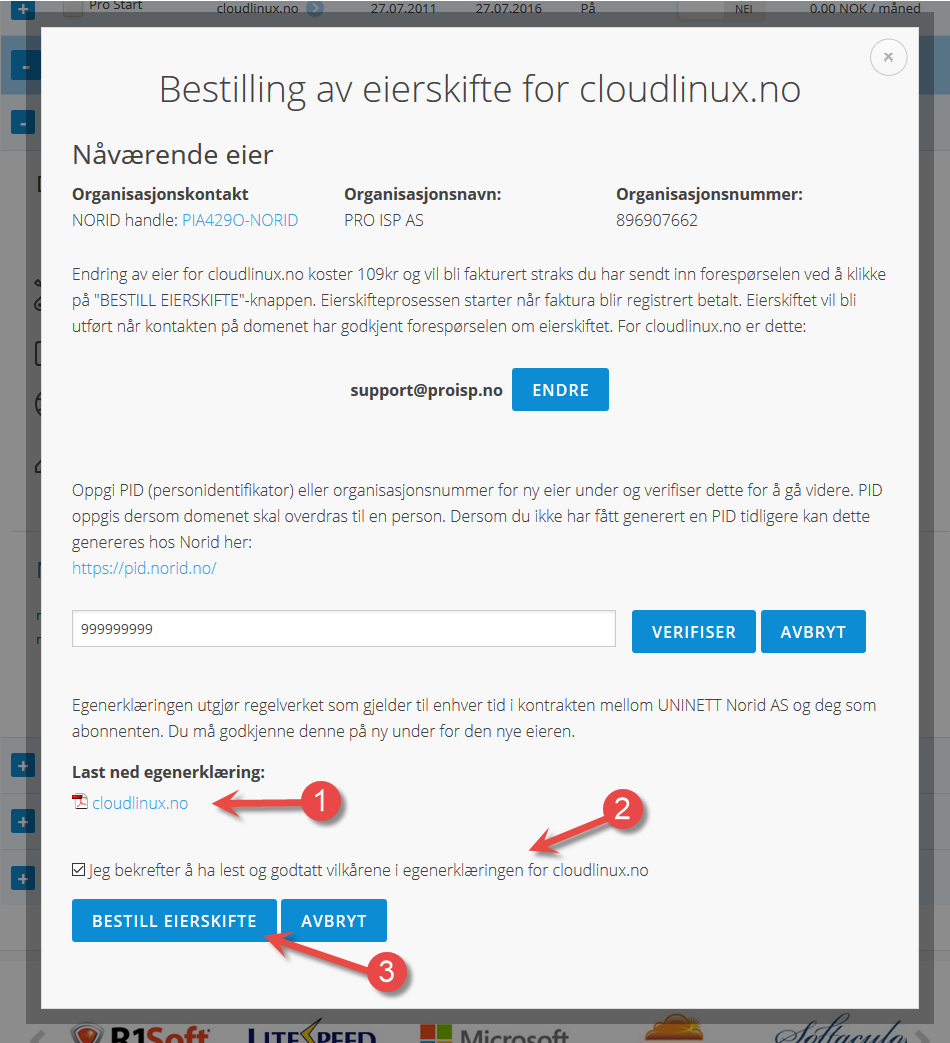 Done
We have now been through how to change the ownership of a .no domain name.