Change style in cPanel
EXPERIENCING PROBLEMS WITH OUR SERVICES? RUN A DIAGNOSE FIRST TO SAVE YOURS AND OUR TIME
Added: 09.04.2016 13:38:55 Last updated: 13.01.2017 13:57:46
In this guide we will look at how to change the style/theme cPanel.
Step 1:
When you are logged in to cPanel, click on your username in the top right corner.
Click on "Change style" in the drop down menu.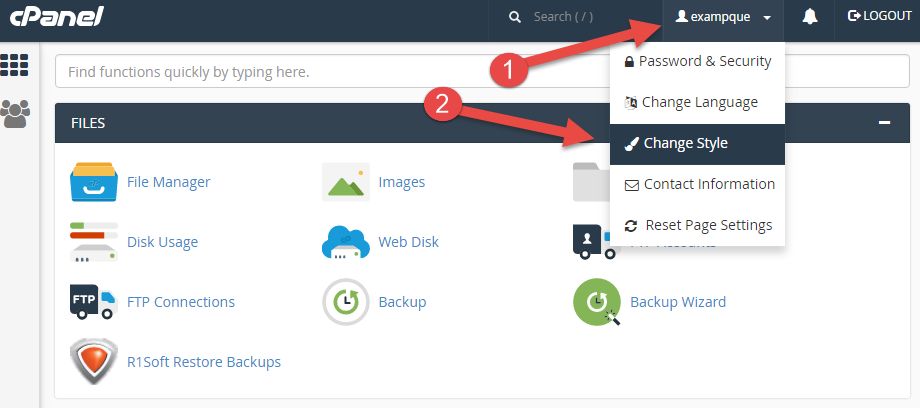 Step 2:
Here we can see which style is in use for your account (Current).
Under "Change style" we can see the styles/themes that are available, and to start using a different style, we click on "Apply" on this. The change happens immediately.
Done: We have now been through how to change the style in cPanel.