Change WordPress password in phpMyAdmin
EXPERIENCING PROBLEMS WITH OUR SERVICES? RUN A DIAGNOSE FIRST TO SAVE YOURS AND OUR TIME
Added: 04.09.2019 13:58:39 Last updated: 08.11.2019 11:01:46
This guide shows how to change your WordPress password through phpMyAdmin in cPanel. The guide requires you to first log into cPanel.
There are several ways to change your password in WordPress, and the method below is one of these. See the WordPress documentation for more examples.
Step 1:
Click the icon for "phpMyAdmin" as shown below:

Step 2:
Click the database for the WordPress installation.
Find the table that contains _users and click it.
On the right side you will see all the users. Find the user whose password you want to change and press "Edit".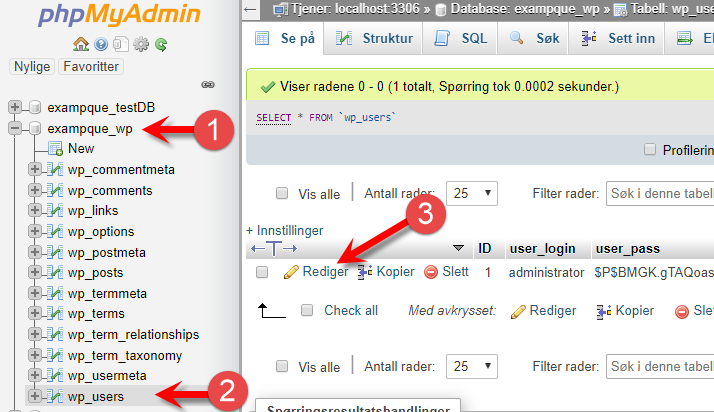 Step 3:
On the row "user_pass" you will have two columns
Click the drop-down menu and choose "MD5".
Remove all the characters in the text-field and enter the password you wish to set.
Click "Go" to apply the change.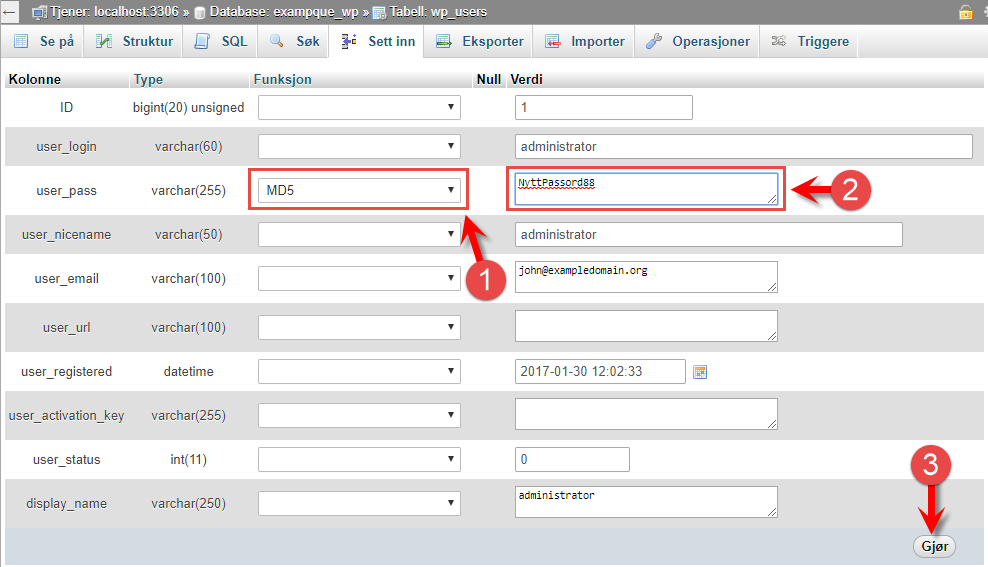 Finished
We have now been through how to change the password of a WordPress account in phpMyAdmin.