How do I check the Spamexperts quarantine
EXPERIENCING PROBLEMS WITH OUR SERVICES? RUN A DIAGNOSE FIRST TO SAVE YOURS AND OUR TIME
Added: 22.03.2019 11:28:00 Last updated: 03.12.2021 13:16:44
This guide will show you how to check and manage emails that have been quarantined by Spamexperts.
This guide assumes that you have already logged in to the customer portal with your customer number and that Spamexperts is active on your web hosting. If Spamexperts is not active it can be activated by following this guide.

Step 1:
Choose "Web hosting" from the frontpage as shown in the screenshot below.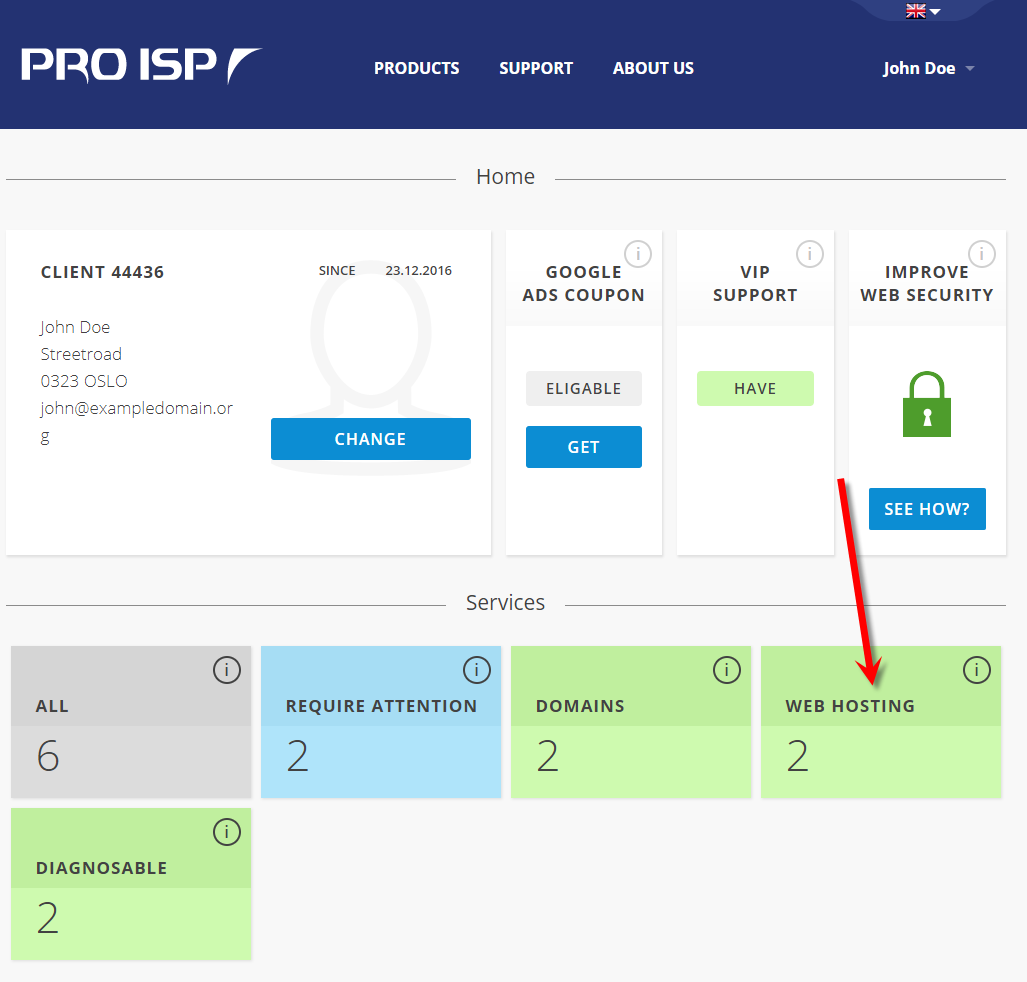 Step 2:
Find the correct web hosting by scrolling down. Click the "SpamExperts antivirus and spam filter" link.

Step 3:
Click the blue icon on the right hand side, in the column named "Control Panel".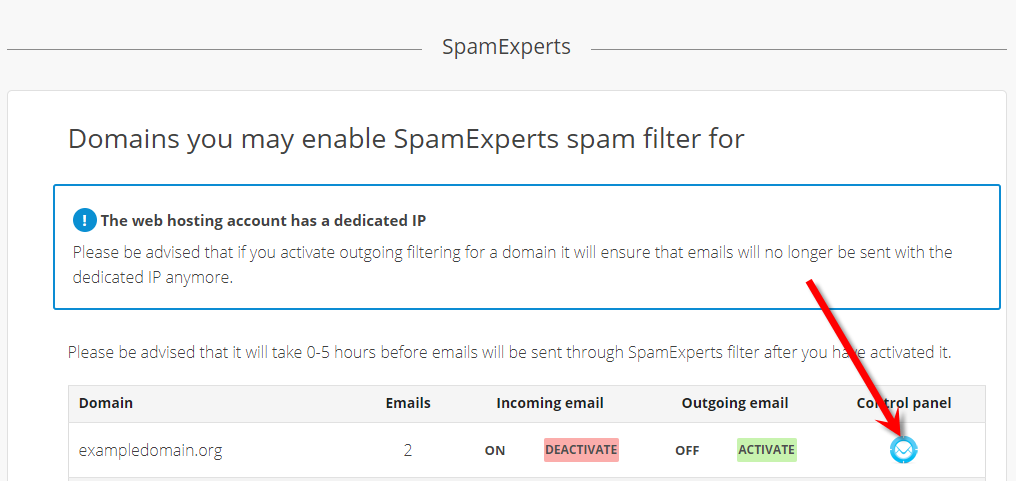 Step 4:
Click the "Spam quarantine" button or the "Spam quarantine" field in the sidebar. Both methods will take you to the same page.

Step 5:
You are now at a page displaying all the emails that have been put into quarantine by Spamexperts and were stopped before they arrived in your inbox. Here's an example of how this could look:

Step 6:
On this page you can also add or remove columns according to what information you want to see. To do this you click the drop-down menu that says "Customise" and activate or deactivate columns to suit your needs. Click the "Show Results" button to update the page to display the new information.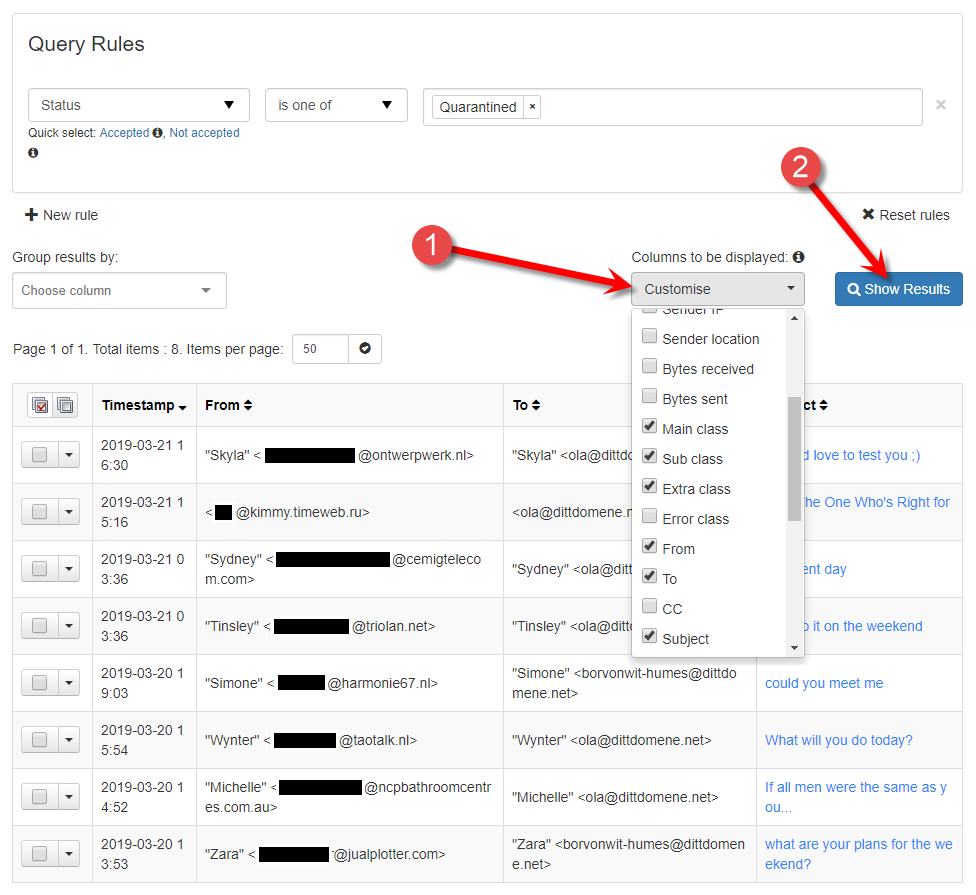 You can also manage the emails that have been quarantined from this page. You can do this by clicking the arrow in the left column. Here you have several choices, but the two most commonly used are:
"Release from quarantine" - This will release the email from quarantine. The email will then get sent to your mailbox.
"Whitelist sender" - This puts the sender of the email in your whitelist. This means that no emails from that sender will get stopped by Spamexperts.

Finished
We have now gone through the process of checking and managing emails that have been quarantined by Spamexperts.