Create a website with Site Publisher
EXPERIENCING PROBLEMS WITH OUR SERVICES? RUN A DIAGNOSE FIRST TO SAVE YOURS AND OUR TIME
Added: 27.04.2016 09:37:42 Last updated: 12.02.2018 18:16:26
This guide details how to proceed to set up a simple website with the help of the website generator Site Publisher in cPanel.
The website builder has replaced this function and therefore it is not available in cPanel anymore.

Step 1:
Click on the icon for "Site Publisher" as shown in the screenshot below:
Step 2:
Choose which domain name you want to create a website for.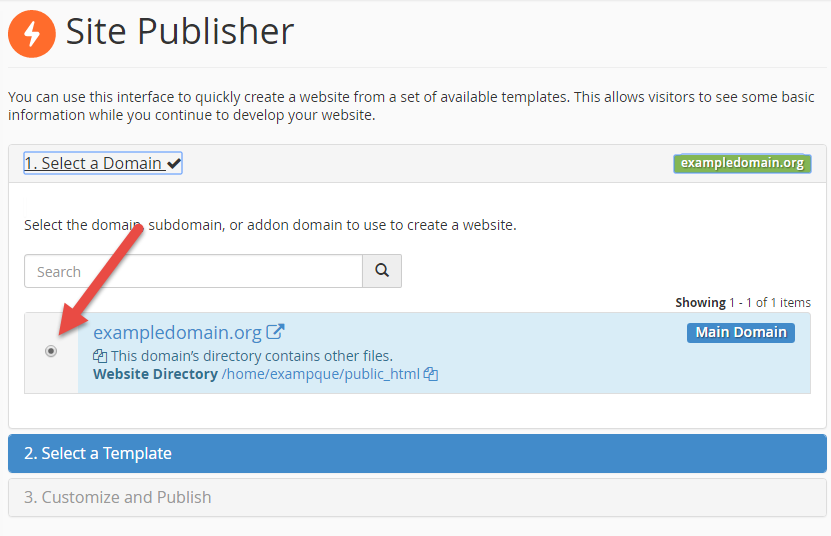 Step 3:
Pick a template for the website (all templates are responsive and buildt in HTML5).
We have based this guide on the template "Under construction".
Step 4:
Customize your website to fit your needs.
1. Type the title of the website
2. Description - Here you could write "The website is under construction", for example
3. Email address which will be shown on your website.
4. If you use Google Analytics you put in the "Tracker ID" here.
5. Choose "Publish".
Done
We have now been through how to create a simple website with Site Publisher in cPanel.