Diagnose your web hosting account
EXPERIENCING PROBLEMS WITH OUR SERVICES? RUN A DIAGNOSE FIRST TO SAVE YOURS AND OUR TIME
Added: 10.03.2014 23:26:29 Last updated: 06.08.2019 12:38:30
This guide shows you how to proceed to run a diagnose on your web hosting account. A diagnose should be run before contacting support in all cases where you suspect that there might exist problems with your web hosting account.
The diagnose will:
Uncover web hosting or DNS errors
Correct errors automatically if possible
Notify technical personnel directly if there are general errors in service on the server
Notify if something that can be perceived as wrong, but can simply be a misunderstanding
Reduce time support use on troubleshooting if errors were not detected during diagnose and you still need to contact support
This guide assumes that you have already logged in to the client portal for your customer number where you have ordered the web hosting account.

Step 1:
Click on your name in top right corner.
Choose "Diagnosable" under "Services".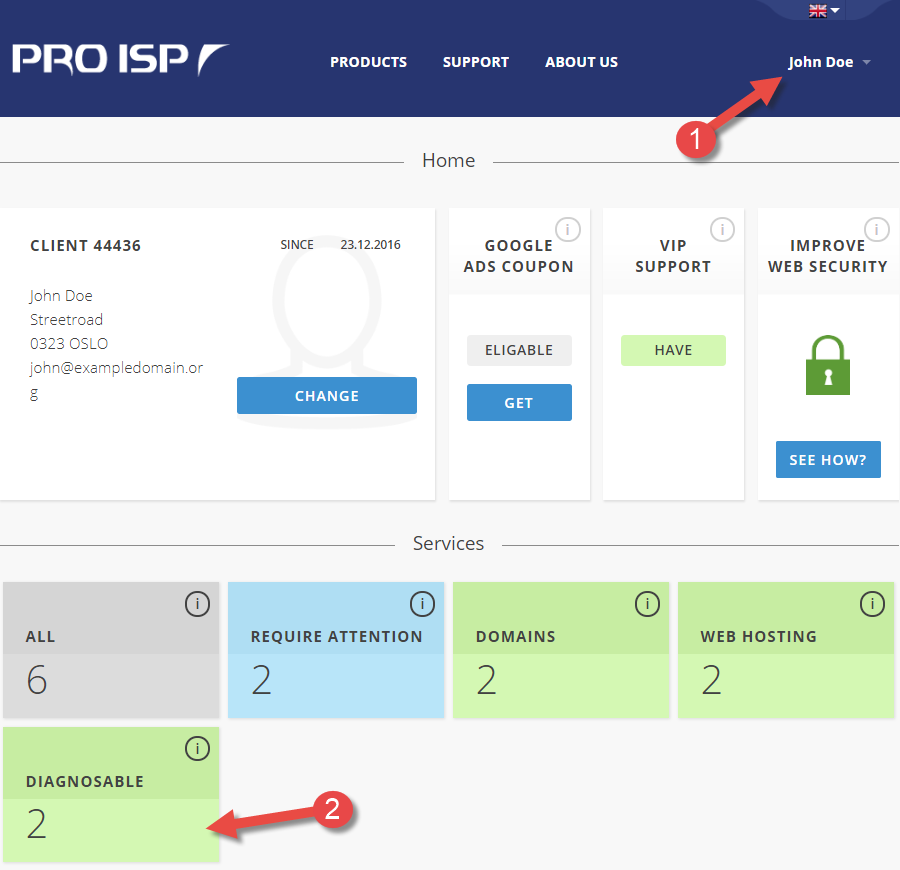 Step 2:
Find the web hosting account you wish to diagnose from the list.
In this example we have chosen "exampledomain.org". Click "Run diagnose" to proceed.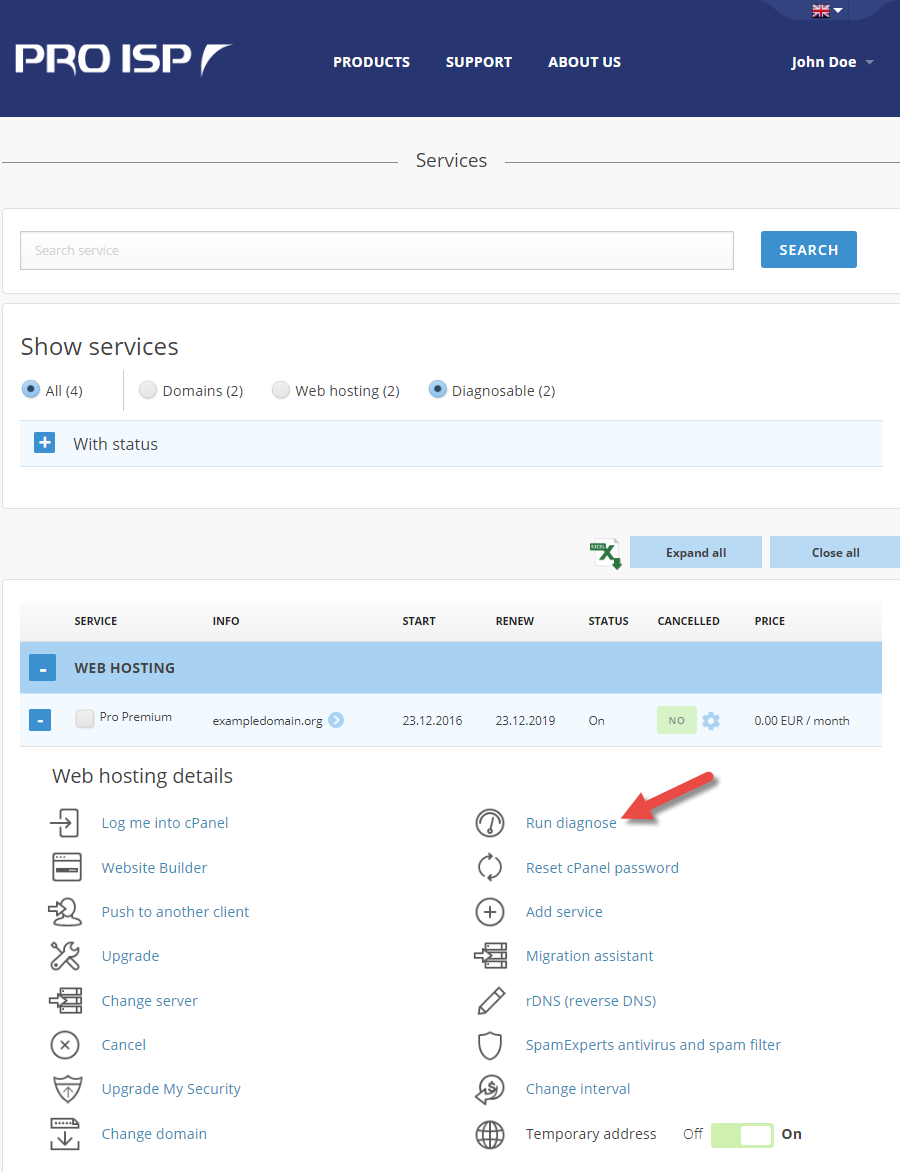 Step 3:
You will get a new page where you need to confirm to start the diagnose.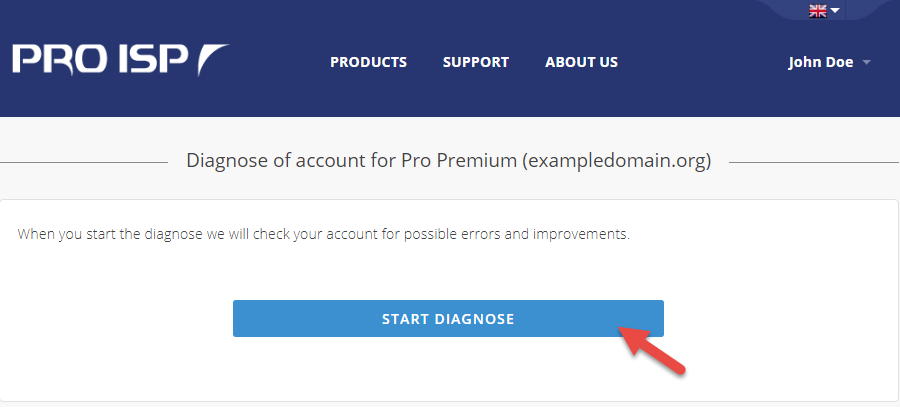 Step 4:
Diagnose will now start and run and list possible improvements and errors until finished.
Diagnose will run until 100% complete.
If the problem is solved you can choose that from the option. If not, then choose that it's not solved.
Click "Send" button.
If there are improvements/suggestions/errors/warnings the diagnose will list them up as shown below.

Finished
We have now showed you how you can run a diagnose for your web hosting account through our client portal.