How to download account summary
EXPERIENCING PROBLEMS WITH OUR SERVICES? RUN A DIAGNOSE FIRST TO SAVE YOURS AND OUR TIME
Added: 25.01.2018 11:30:24 Last updated: 11.01.2021 11:16:59
This guide shows how to download account summary. The guide assumes that you have logged in to the client portal with the client number where you want to download the account summary.

Step 1:
Hold the arrow over the name on the top right corner.
Click "Invoice" as shown in the screenshot below.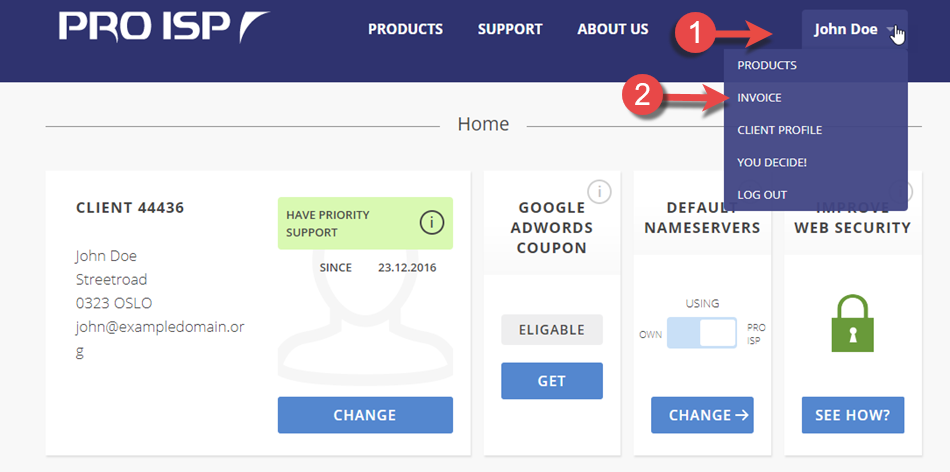 Step 2:
Select year.
Click "Get".
A PDF with the account summary for the selected year will start downloading automatically.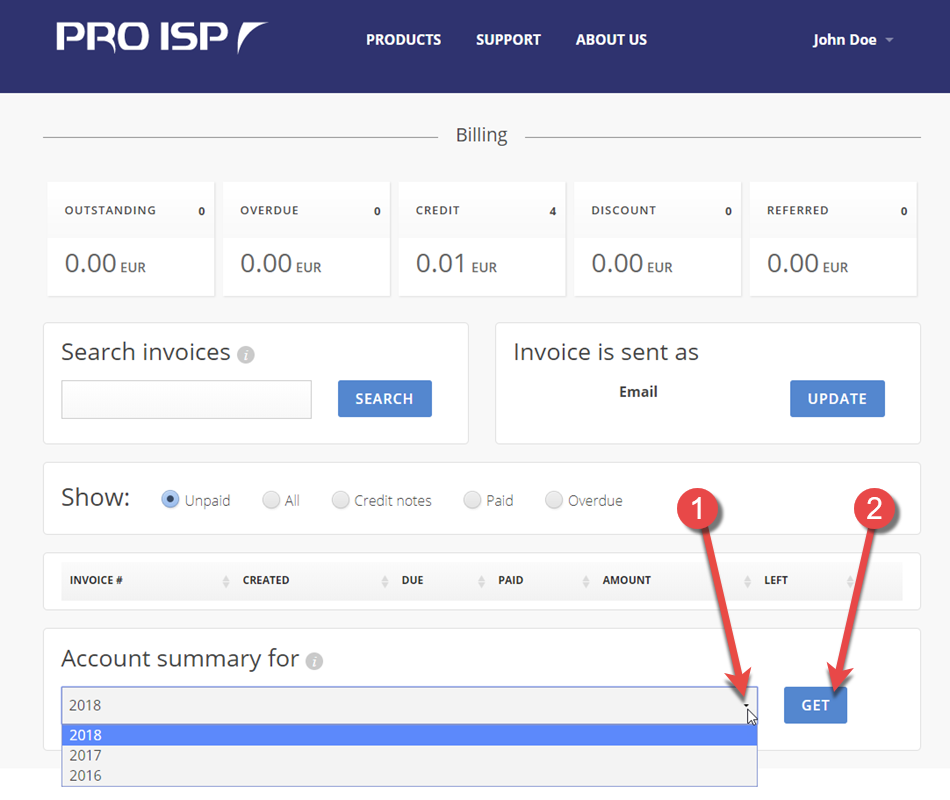 Done
We have now been through how we can download account summary.