How to enable DNSSEC
EXPERIENCING PROBLEMS WITH OUR SERVICES? RUN A DIAGNOSE FIRST TO SAVE YOURS AND OUR TIME
Added: 18.05.2020 13:33:40 Last updated: 03.12.2021 13:16:06
This guide shows you how to enable DNSSEC on a domain name. The guide assumes that you have previously logged in to the customer pages for your customer number where you want to activate the service.
Step 1:
Click on your name in the menu to get the home screen.
Press "Domains" under "Services" as shown on the screenshot below.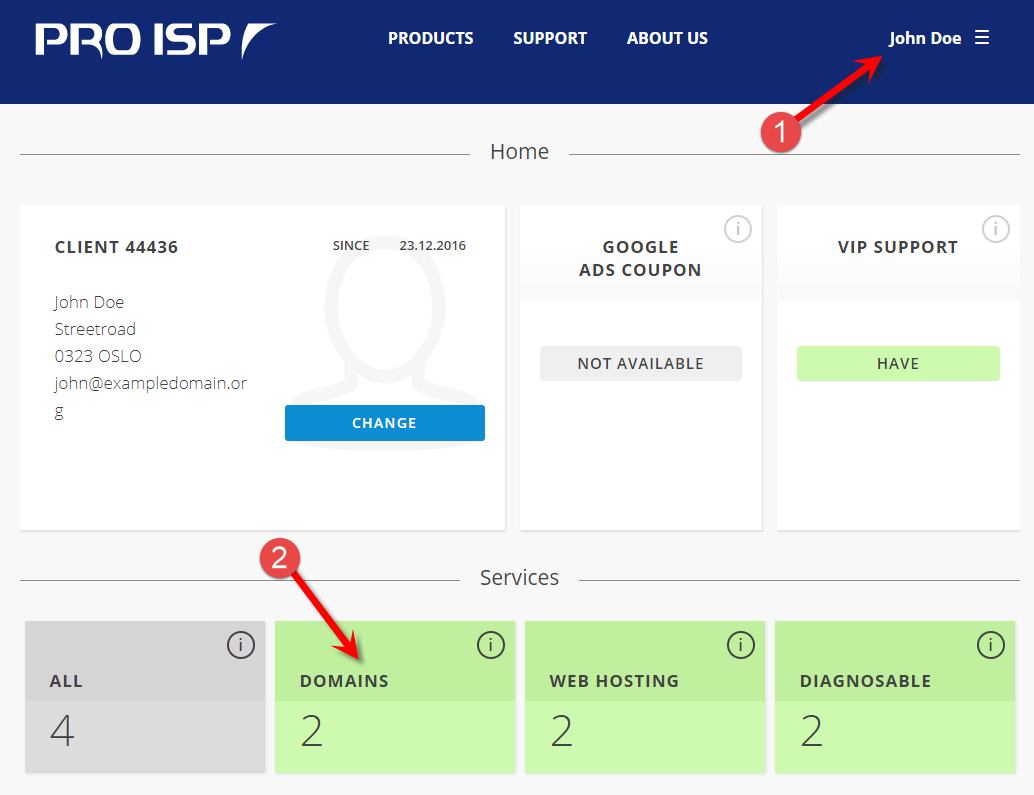 Step 2:
Scroll down until you find the domain name for which you want to enable DNSSEC.
Press the "+" sign to bring up the menu.
DNSSEC is turned off if it is red. Press "On" and it will change status after a while.
Finished
We have now covered how to turn on DNSSEC for one domain name.
If necessary, you can find DNSSEC keys and more inside cPanel under "Zone Editor".