How to approve application declaration form (ADF)
EXPERIENCING PROBLEMS WITH OUR SERVICES? RUN A DIAGNOSE FIRST TO SAVE YOURS AND OUR TIME
Added: 08.02.2018 08:11:55 Last updated: 03.12.2021 13:02:45
This guide shows how to approve the application decloration form (ADF) for registration of .no domain. The guide assumes that you have logged into the client portal with the client number where you want to register the domain.

Step 1:
1. Click on the name in the menu.
2. Choose "Require attention" as shown in the screenshot below.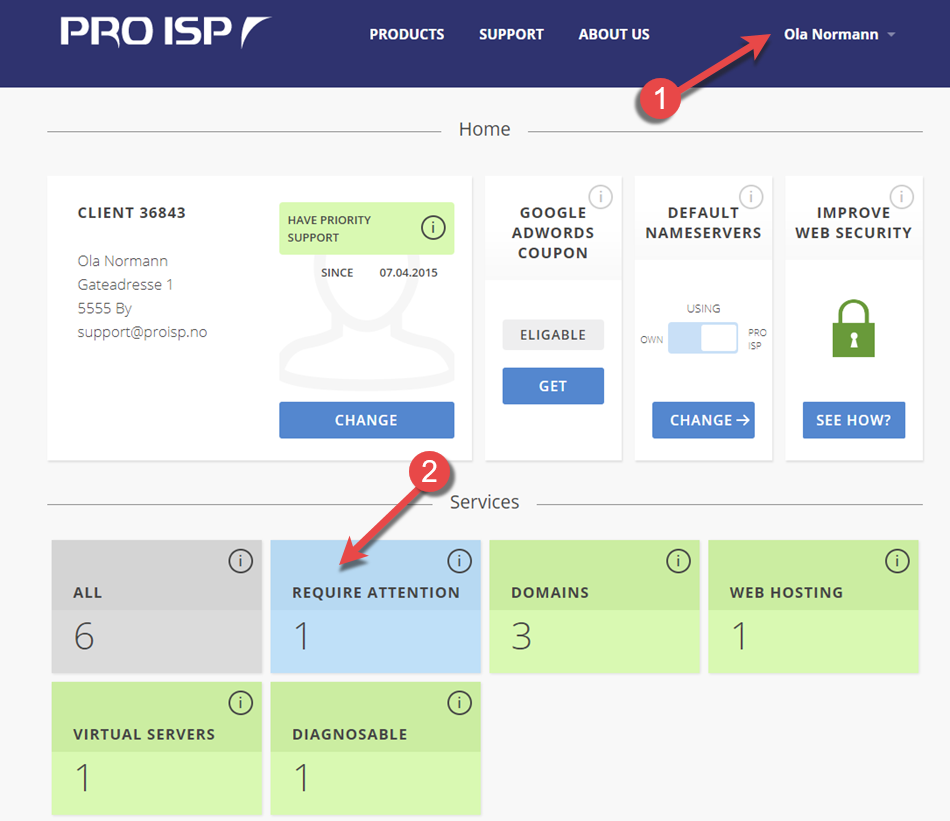 Step 2:
Select "Approve ADF".
(PID must be entered in order to approve ADF.)
Step 3:
1. Download and read ADF.
2. Confirm by checking the box.
3. Select "Approve".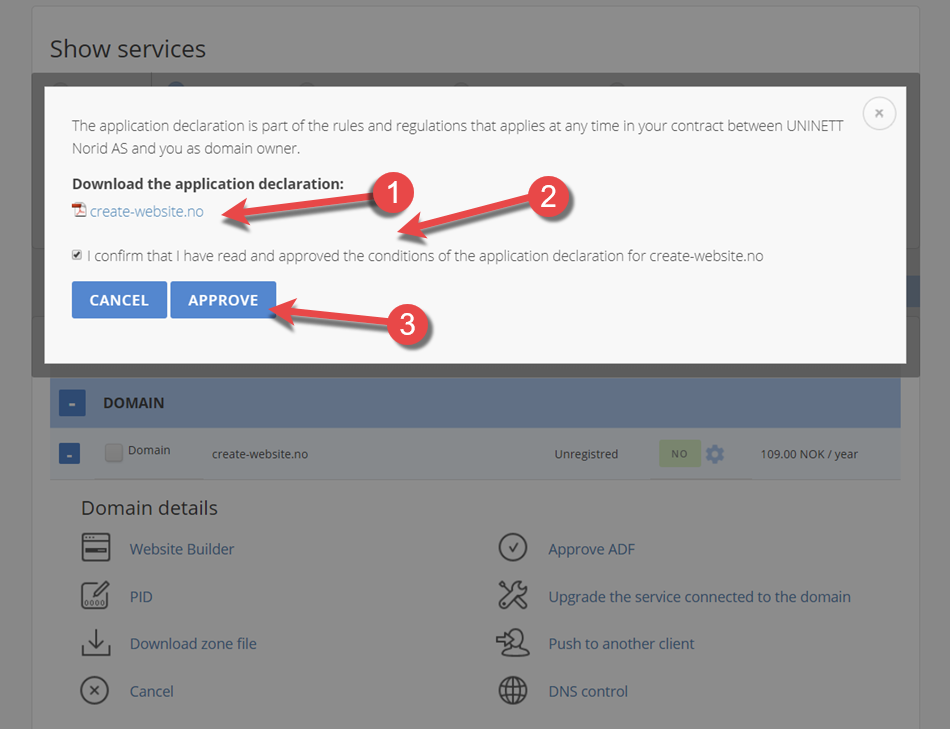 Step 4:
ADF is now approved.
Click "OK" to return to the client portal.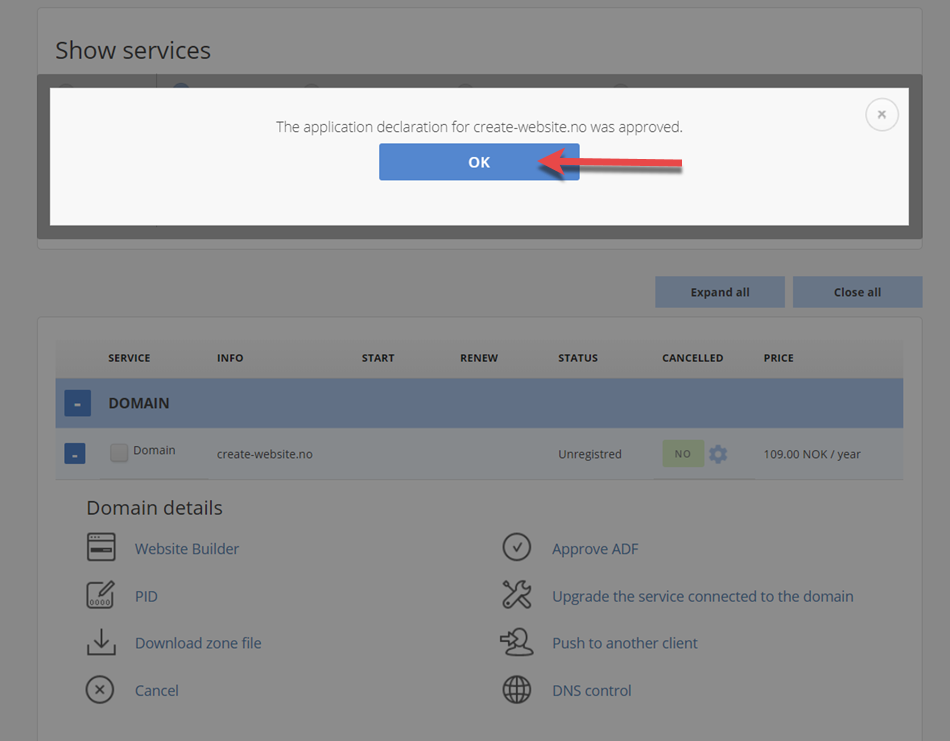 Done
We have now been through how to approve ADF for registration of .no domains.