How do I install WordPress?
EXPERIENCING PROBLEMS WITH OUR SERVICES? RUN A DIAGNOSE FIRST TO SAVE YOURS AND OUR TIME
Added: 21.02.2020 10:41:20 Last updated: 07.09.2020 13:59:13
This guide shows you how to install WordPress.
This guide requires that you first log into cPanel.
In this example, we show how to install WordPress in cPanel without having to set up database and database user and upload WordPress manually.
NOTE: If it is a new web host and the domain name is just registered then we recommend that the SSL certificate be installed manually so that WordPress can be installed on https. Therefore, check if SSL is installed automatically, if not run it manually as shown in this guide.

Step 1:
Scroll all the way to the bottom of the cPanel.
Click on the "WordPress" icon as shown in the screenshot below:
Step 2:
Press "Install".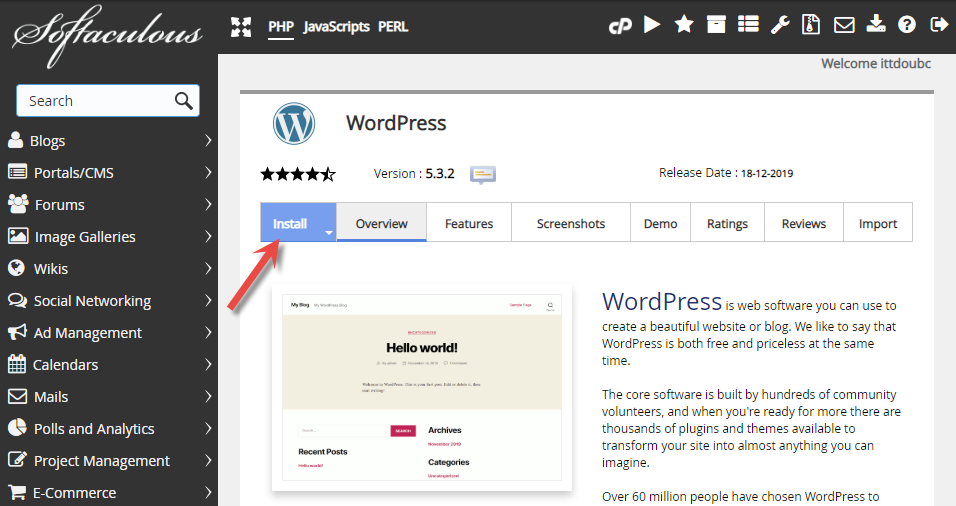 Step 3:
Input the desired information in WordPress.
By default, WordPress will be installed at https://www.exampledomain.org and that's also how we recommend it to be installed. So leave it as it shows below. If you have multiple domains on your webhosting, select the domain name you want WordPress installed on.
Enter a suitable name for the installation / website. This can be changed after the installation.
Write description of the installation / website. This can be changed after the installation.
Enter a user name for the administrator user on the installation.
Enter the desired password for the administrator user. This must be stronger than 50 in strength.
Enter the administrator email address.
Choose the language you want for the installation.
Press "Install" to start the installation.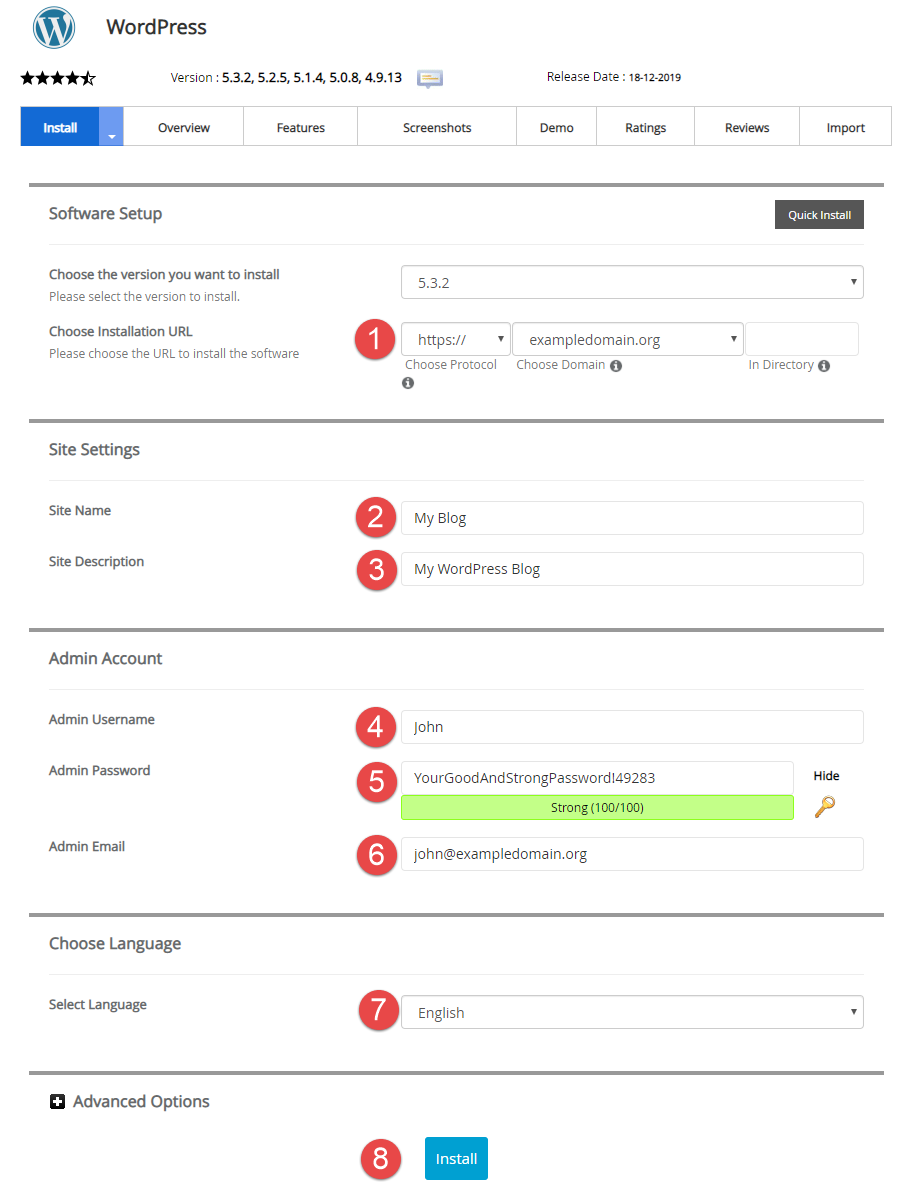 Step 4:
If the web host has not been used for anything else before then there is a standard "index.php" (parked page) file in the root directory. During the installation, you will receive the error message as shown below.
If you do not want to preserve the index file from there before, check here and go down and select Install as shown in step 4 above.
Step 5:
When the installation is complete you will get a window confirming this and also lists the addresses of the script and the management interface.
Finished
We have now gone through how we can install WordPress in cPanel.