How to restore deleted services
EXPERIENCING PROBLEMS WITH OUR SERVICES? RUN A DIAGNOSE FIRST TO SAVE YOURS AND OUR TIME
Added: 08.10.2020 14:28:55 Last updated: 20.01.2022 16:46:12
This guide will go through how you can restore a deleted service (for example a webhotel or a domain).
The guide assumes that you already have logged in to your customer profile for your client number where you want to make the order.

In most cases you will be able to restore the web hotel from our external backup for up to 30 days after it was deleted. The time after it will be possible to restore domains will however vary. You will be refunded if we are unable to restore the service.
Step 1:
1. Click on your name in the top right corner.
2. Select "All" from the menu as shown in the following screenshot.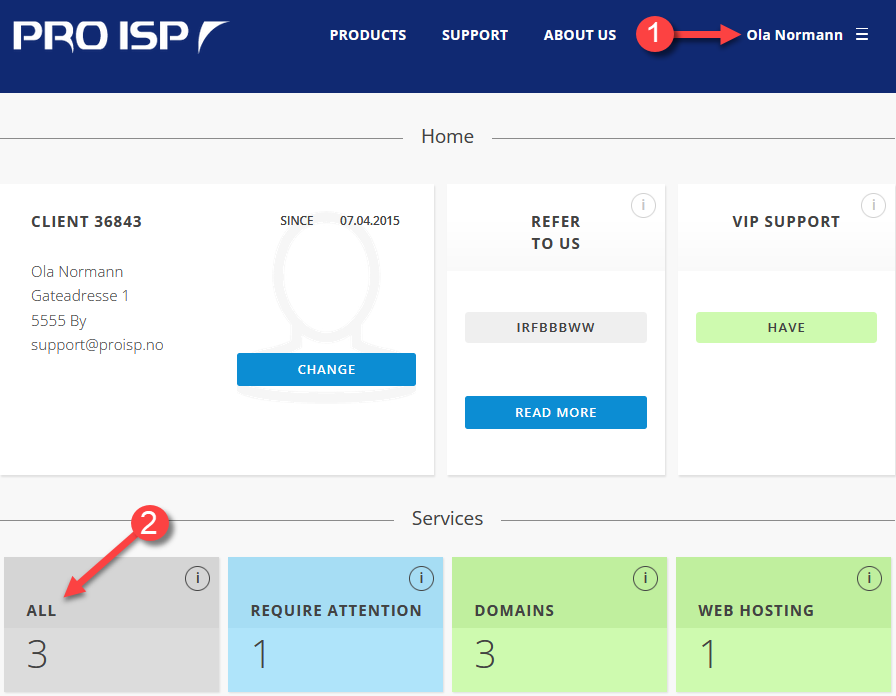 Step 2:
Click "Restore deleted service".
Step 3:
Select the service/domain you wish to restore.
This field lets you select which part of the service you want to restore.
This field lets you select what you want to do to the domain name.
Click "Order restore".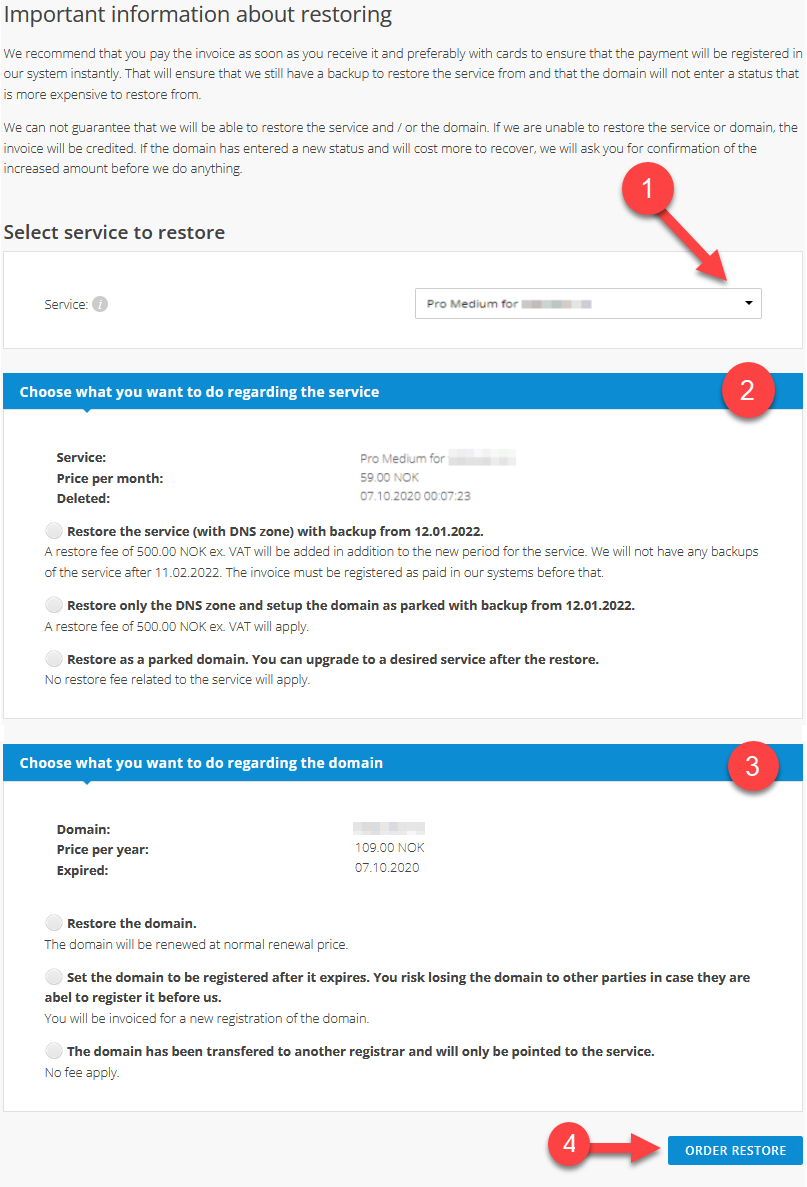 Important!
The invoice must be payed and registered in our system for the recovery to performed. We therefore recommend that you pay with Visa or Mastercard as soon as you have completed the order.

Done!
We have now gone through the steps of recovering a deleted service.