How do I verify my domain name with Google
EXPERIENCING PROBLEMS WITH OUR SERVICES? RUN A DIAGNOSE FIRST TO SAVE YOURS AND OUR TIME
Added: 14.03.2019 11:39:59 Last updated: 03.12.2021 13:06:25
This guide shows how to verify ownership of your domain with Google (Google Search Console) by using a TXT record in your zone file.
The guide assumes that you're already logged into your customer profile for your customer number and also logged into Google Search Console.

Step 1:
Log into Google Search Console and choose "Add Property" on the left hand side.

Step 2:
Input your domain name.
Click "Continue".

Step 3:
Click "copy" as shown below. This will copy the TXT record that you're going to put into your zonefile to your clipboard.
Next, open your ProISP customer pages in another browser/tab.

Step 4:
Click "Domains" as shown below.

Step 5
Go to "DNS Control".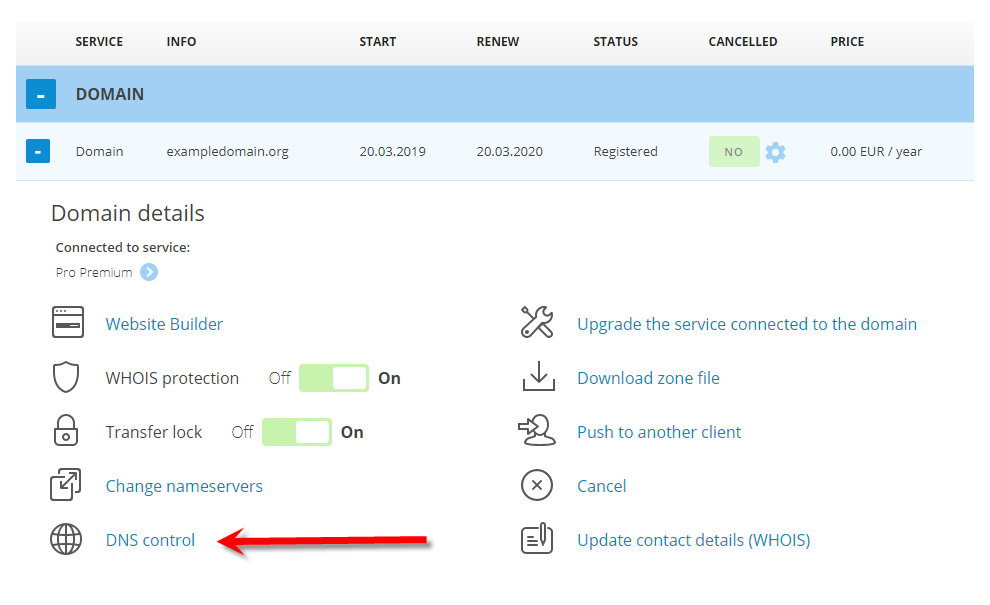 Step 6
Under "Host", input @.
Choose the type of record. For this it should be TXT.
Paste the code from step 3 into the "TXT Data" field.
Press "Add" to add the TXT record to the DNS zone file. You can see the new record at the bottom of the zone file when it's added.

Step 7
Change browser/tab back to the Google Search Console. Press "Verify".

Step 8
Your domain is now verified with Google.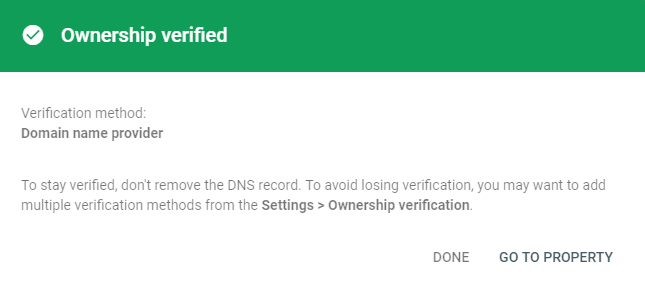 Finished
We have now been through how your domain can be verified using a TXT record in the DNS zone file via the customer pages.