How do I log into cPanel
EXPERIENCING PROBLEMS WITH OUR SERVICES? RUN A DIAGNOSE FIRST TO SAVE YOURS AND OUR TIME
Added: 05.03.2019 15:08:18 Last updated: 03.12.2021 11:00:57
This guide shows what you do to log into cPanel from our customer pages, without needing the cPanel username and password.
The guide assumes you're already logged into the customer pages where the relevant web hosting resides.

Step 1:.
Choose "Web Hosting" from the homepage as shown below.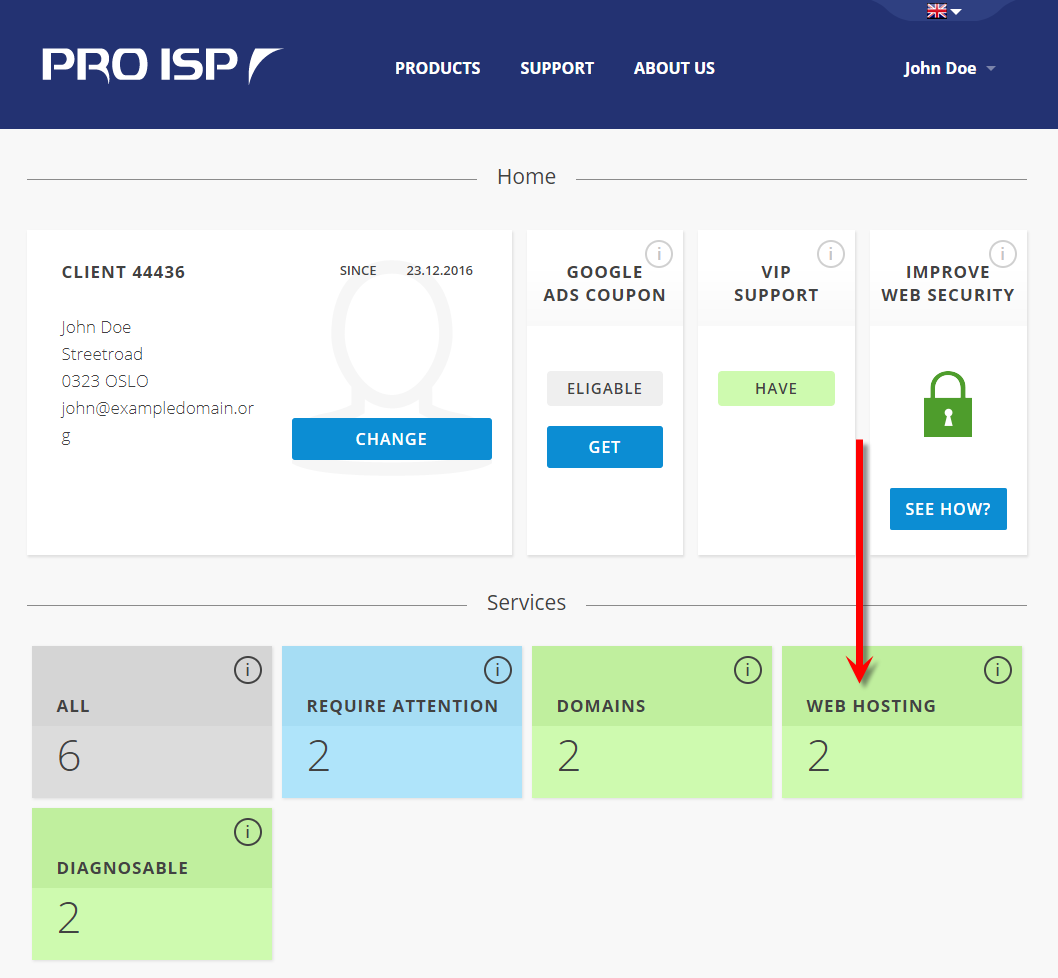 Step 2:
Find the web host by scrolling down and press the plus-button.

Step 3:
Click "Log me into control panel".

Step 3:
You will now be logged into cPanel.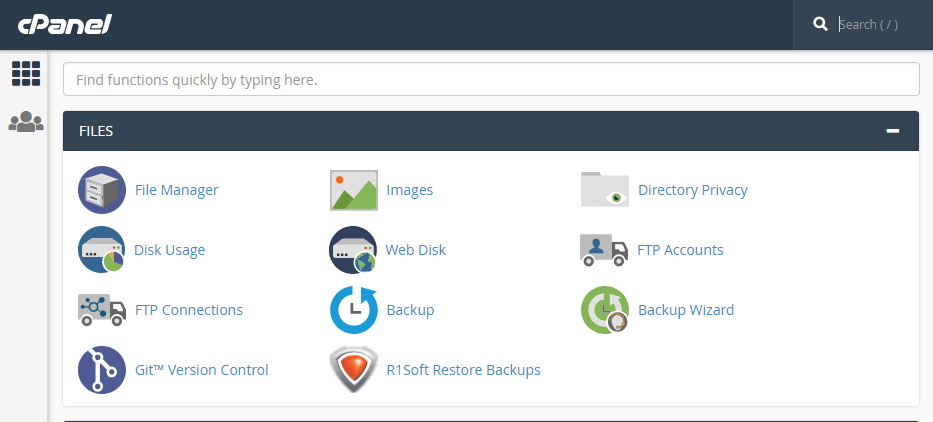 Finished
We have now gone through how to log into cPanel through our customer page.