Password protected folder in cPanel
EXPERIENCING PROBLEMS WITH OUR SERVICES? RUN A DIAGNOSE FIRST TO SAVE YOURS AND OUR TIME
Added: 10.03.2014 23:26:29 Last updated: 11.05.2019 14:25:00
The guide details how to proceed to password protect a folder on your web hosting account. The guide requires you to first log into cPanel.

Step 1:
Click on the icon for "Directory privacy" as shown in the screenshot below:


Step 2:
Choose which folder to base it on, when you define the password protected folder. "Web root" equals the folder "/public_html" (click "Settings" to browse)
Choose which domain it applies to. If you administer several domain names they will be visible in the list here.
Click "Go" to move on.
Step 3:
Choose which folder you want to protect with a password. We choose the folder "pictures".

Step 4:
Under "Security settings":
Tick off for this folder to be password protected.
Type the name you want for the folder.
Click "Save"

Step 5:
The actual folder is now protected. We must create at least one user with a password to get access to the folder. Click on the link "Go back".

Step 6:
Under "Create user":
Type wanted username
Type wanted password, twice, for the new user.
Click the "Save" button.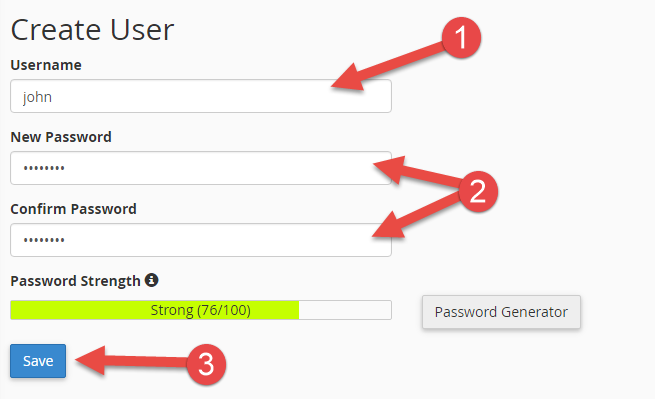 Step 7:
We have created a user with a password which has access to the protected folder we chose in step 2. Click "Go back".

Step 8:
Under "Autorized users" you can see which users have access to the actual folder at any time. To delete users who shouldn't have access anymore, you click on the user so it's marked with a blue background. Then click on the "Delete user" button.
Done
We have now protected a folder and created a user with a password that has access to the protected folder. You can create several users if you want by going back to step 6.