Setup of sent folder for email on iPhone/iPad
EXPERIENCING PROBLEMS WITH OUR SERVICES? RUN A DIAGNOSE FIRST TO SAVE YOURS AND OUR TIME
Added: 21.11.2014 13:05:45 Last updated: 09.09.2019 13:18:56
This guide explains how to change the sent folder so that sent emails will be synchronized against the server, if the email account is configured as IMAP.
As a default, iPhone/iPad sets up the sent folder locally. This must be changed so that sent emails are stored on the server.
Step 1 - Settings
Tap the "Settings" icon.
Select "Passwords and accounts".
Select the email account you wish to edit.
Tap your way into the account.
Swipe down, and tap "Advanced".

Step 2 - Mailbox behavior
Select "Sent mailbox".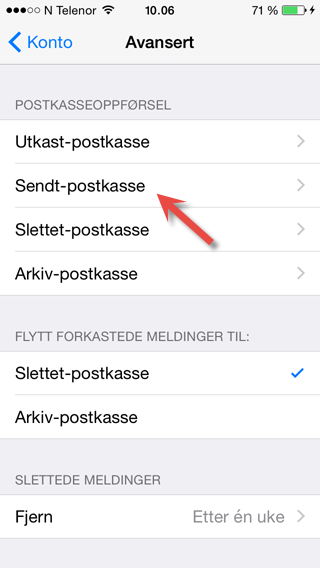 Step 3 - Select folder
Selct "Sent" folder on the server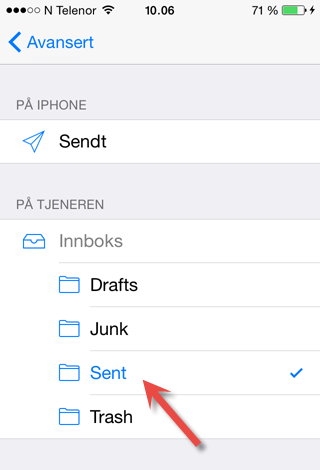 Go back by tapping "Advanced"
Go back by tapping your way to "Account".
Tap "Finish".

Done
When you send emails from the account, they will now be stored on the server as well, so you can access them from other devices and web mail.