Track email in cPanel
EXPERIENCING PROBLEMS WITH OUR SERVICES? RUN A DIAGNOSE FIRST TO SAVE YOURS AND OUR TIME
Added: 10.03.2014 23:26:29 Last updated: 23.07.2020 19:59:34
This guide explains how to track an email address in cPanel. This can be helpful if you are having issues sending or receiving email from/to a specific email address. This tool can help point out the probable cause of the issue.
The guide was made in cPanel with the Paper Lantern theme and requires you to first log into cPanel.

Step 1:
Click on the "Track delivery" icon as shown in the screenshot below:
Step 2:
Enter the email address you wish to track. In this example, we typed in the "kari@proisp.dittdomene.net" email address.
Click on the "Show All" button.
Click on the "i"-icon to see the full delivery report of the selected email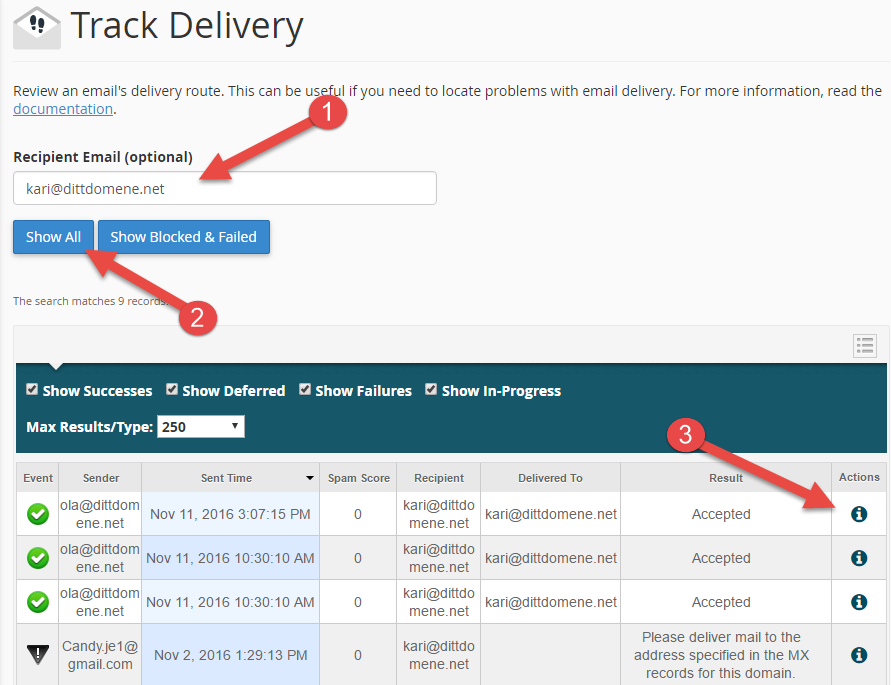 Step 3:
The delivery report shows that en email has been sent from ola@dittdomene.net to kari@dittdomene.net, and that it was delivered to the through the local server without issues. It also contains alot of useful data for troubleshooting.

Step 4:
You can also add different table options as the picture shows.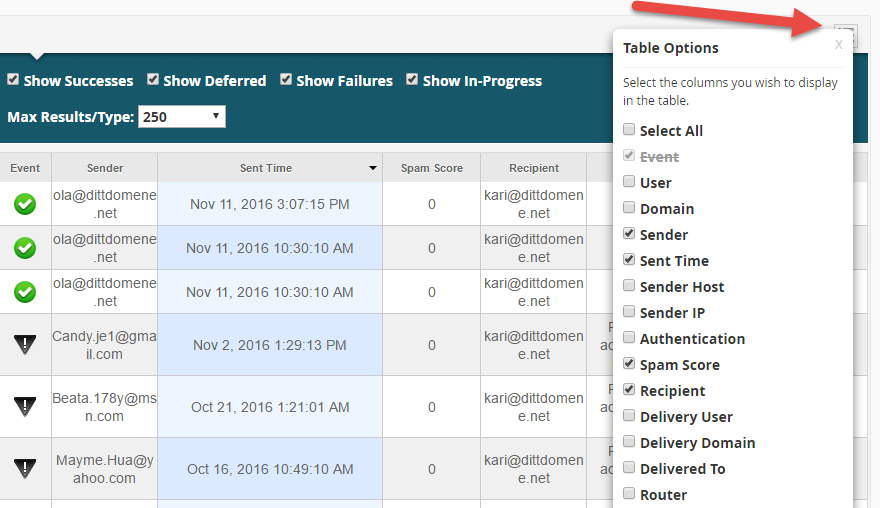 Done
We have now covered the steps on how to track email addresses from cPanel in order to check the cause of any errors.