How do I use webmail
EXPERIENCING PROBLEMS WITH OUR SERVICES? RUN A DIAGNOSE FIRST TO SAVE YOURS AND OUR TIME
Added: 04.03.2016 12:30:03 Last updated: 08.02.2023 15:30:03
This guide explains how to read and send email using webmail.
Step 1:
In your web browser, type in https://webmail.proisp.no.
This will take you to the following page: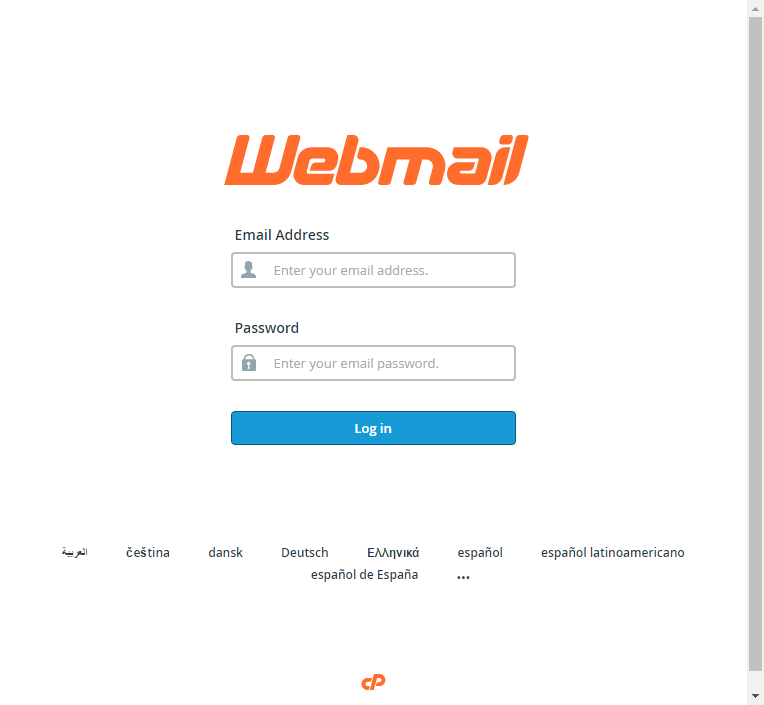 Step 2:
1. Enter your email address and password.
2. The select "Log in".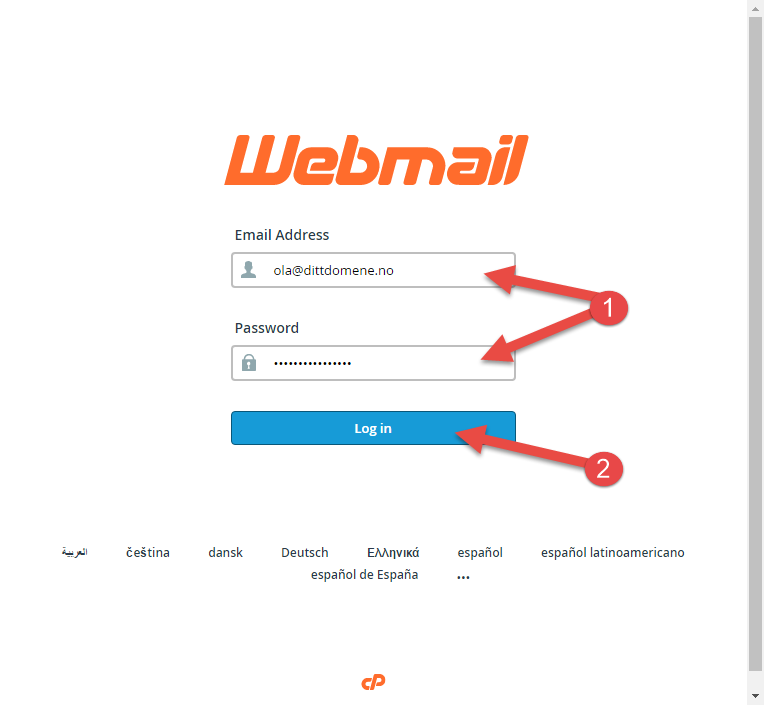 Step 3:
You will now be taken to a page where you can choose between 3 different webmail clients.
The clients contain more or less the same, but they have different user interfaces (they look different, and they have some different functionalities).
All 3 clients contain the same emails, so it is completely up to you which one to choose to use.
You will have the choice between the following:
Roundcube:
The most easy to use and recommended. Also the most popular webmail client.
Horde:
The other one is Horde. This will give you access to more functionalities, such as calendar, notes and tasks, which you may recognize from Outlook.
1. To select a client as the default, click on "Set as default" for the desired client.
This client will the open automatically the next time you log into your webmail.
2. To open the webmail in the desired client, click on one of the icons (Horde or Roundcube).

Additional information:
Once you are logged into your webmail, you will have several additional functionalities available in the top right corner.
Password & Security
If you wish to change the password for your email account, you can do that here.

Configure the email client
If you need to set up the mail account on your machine, you can get the required information here. You will find information on the most popular clients such as Outlook, Thunderbird and Applemail.
Calendars and contacts
This is where you manage your calendar and contacts. Additionally, you can configure the client to have access from your personal devices.
Email filters
Create and manage email filters for your email.
Forwardings
Create forwardings in order to send a copy of all incoming emails from one email address to another. You could for instance forward mail for johol@eksempel.no to johannes.olsen@eksempel.no, so you only need to check one inbox.
See our guide for setting up forwardings.
Automatic responders
Configure an email account for sending out automated email. This can be useful if you are on vacation or otherwise unavailable, or if you have a generic message you would like to send from a support address.
See our guide for setting up automated responders.

Contact information
This is an email address on which the system can reach you. This should be an email address that is not a part of your account.

Track delivery
Check the delivery route for an email. This can be useful if you need to find the cause of an issue with email delivery.
See our guide for setting up tracking.
BoxTrapper
Using BoxTrapper, you can edit whitelists/blacklists/ignore lists, review logs and queue messages, among other things.
Done
We have now covered the steps required to connect to your webmail, the different clients and the additional functions.